Ekam home-fragrance brand unveils its personal care range
by Nabamita Chatterjee | July 17, 2017
The new product introduction is timed with the launch of their new e-store which offers - Body and wellness, Facial Care, Bath and Body, Home fragrance, and Gifting Indulgences.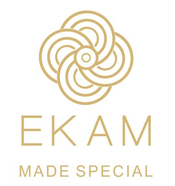 Ekam, one of the top Indian home-décor brand has recently unveiled its personal care collection with a wide array of high-end products. Ekam's new collection is designed to promote health, vitality, beauty and overall rejuvenation resulting to holistic living. Vijay Kaniyar, the AGM of Ekam brand shared his insights by saying, "When your schedule is filled with helping and taking care of everyone else, it's easy to forget about your own needs. The core feel of Ekam is to slow down the time and make you feel special. This is the reason behind Ekam's growth from a modest candle shop to a luxurious bath and body products brand."

Also in the newly launched e-store the key focus is to guarantee an extraordinarily satisfying client experience. 'Made Special' the tagline of Ekam is visually represented in the new site. The design is simple yet elegant, with an ivory background to draw out the vibrant products and gifts which represents Ekam.