A Seamless Crossover Between Art & Design
By Satarupa Chakraborty | July 09, 2018
Delhi-based designer Vibhor Sogani's diversity in the field of design has mostly taken inspiration from the simplistic everyday elements to create things that are larger than life. Wearing many hats as artist, lighting designer, industrial designer and many more, he opens the door of his Delhi studio and his artful mind to VM&RD.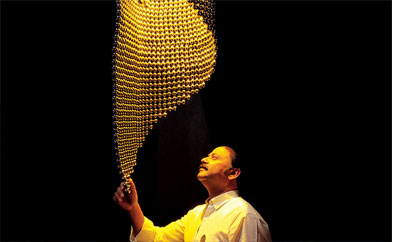 If you are watching a film shot in Delhi, the aerial view of AIIMS flyover is one of the most iconic glimpses of the capital that catches your attention. Nestled in the interesting layout of the flyover, there's a steel structure that is erected in the form of sprouts. This 40-feet public installation, the "Sprouts", is a Delhi Government's initiative towards beautification of the city and designed by industrial designer Vibhor Sogani.
Vibhor Sogani, born in Rajasthan, India, specialised in Industrial Design from the prestigious National Institute of Design, Ahmedabad. Given his diverse interests, he engaged in a wide range of creative projects in the areas of exhibition, graphic, retail and product design for top global brands. Over the years, he has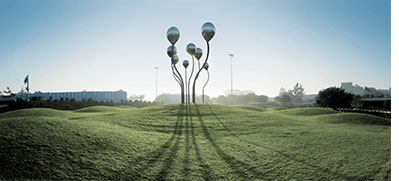 been wearing many hats, handling offbeat projects like developing the country's first few go-karting tracks; redesigning Mumbai's suburban trains; redevelopment of copper craft in Kashmir; designing and producing some of the prominent trophies for international sports matches and government events, to name a few. In 2015, to commemorate 100 years of Mahatma Gandhi's homecoming from South Africa, Vibhor was commissioned by the Indian Government to create a series of art installations that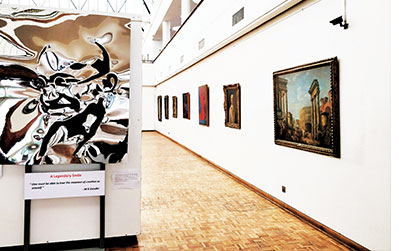 travelled to the National galleries and museums of Zimbabwe and Tanzania.
His 35,000-sq ft flagship SOGANI Studio in New Delhi is an eclectic repository of over 120 indigenous designs. Along with avant-garde aesthetics, the designs fuse innovative use of material with state-of- the-art technology to create lights that are bespoke and sculptural. In 2007, Vibhor launched his range of lights and light installations for International and national markets. Early 2018, SOGANI became the first Indian lighting designer brand to exhibit at Frankfurt's Light + Building fair in the high-end modern lighting design segment.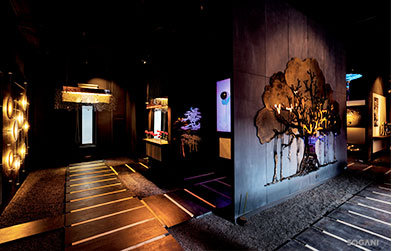 His designs have interestingly turned an inspiration into a piece of lighting or furniture. He effortlessly takes inspiration from simple things like bubbles to turn them into a washbasin, or an aged banyan tree into a giant conversation table, or crescent shape of moon into a showstopper swing and many more. Early 2018, SOGANI became the first Indian Lighting Designer brand to exhibit at Frankfurt's Light + Building fair in the high-end modern lighting design segment.
On choices of material, Sogani sounded different, "For my crossover between art, inspiration and design, I had often chosen the unusual materials. It could be steel over crystal or aluminium over stainless steel. Each of my pieces are bespoke and can be scaled up, down or formatted differently."
Vibhor has been recently nominated by the Government as a member of governing council of the India Design Council.
Related Viewpoints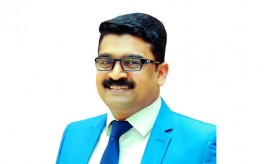 Director , LuLu Mall
'Online shopping cannot match the touch & feel experience'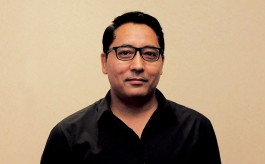 Chief Design Officer, Future Group
'Phygital requires the whole eco system to evolve'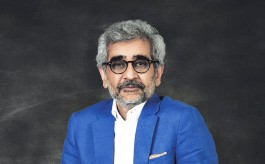 President & CEO, Reliance Brands Limited
The White Crow: Giving wings to aspirations