Beyond Designs merges retail and F&B in its first flagship
By Satarupa Chakraborty | April 13, 2018
18 year old Delhi-based interior accessories and furniture brand Beyond Designs opened its 8000 sq ft flagship identity in Delhi. The space is designed to perfection to join its contemporaries in the vicinity at Mehrauli-Gurgaon Road, which is a known address for plush retail spaces of all home and décor needs in Delhi and NCR. However, what makes the space an "experiential" one is its extension to nestle Café We, a cosy-style café. Retail4growth speaks to Sachin Gupta, Principal Designer and Neha Gupta, Chief of Operations, Beyond Designs, on the space design language, including F&B experience and taking the brand further ahead.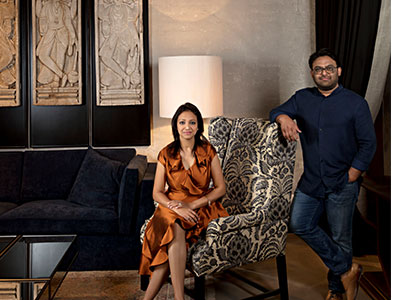 Is this your first retail venture? What were the channels you have been retailing through?
This is not our first brick-and-mortar retail venture but definitely our debut in a large flagship space. We earlier had two studios in Delhi, where size was an issue to accommodate all our offerings in both furniture and home accessories. As you would know that the business of furniture requires lot of expanse, we decided to close our smaller retail spaces to open this store, which will attempt to house almost all our products.
Could you please throw some light on the design of the space?
We have designed the space as a neutral one so that the merchandises stand out. Revolving around a concept of "industrial chic", the space leaves the floor, ceiling and walls almost raw. The cement floor is undone while ceiling and walls have been painted in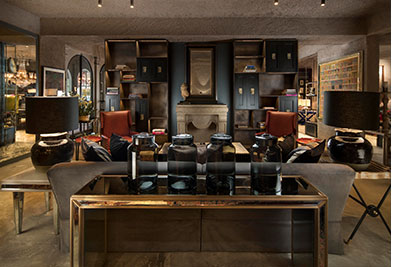 grey charcoal shade to speak similar tone. Large entrance foyer, wooden arches and corridor leave an impression of royal yet raw. We have about 12-13 chandeliers in this space which are finished in different colours and specifications, in order to add some color quotient to the store.
What was the idea behind incorporating an F&B space to the store?
Globally, merging retail with F&B is the latest trend. Though it's challenging to run both the businesses hand-in-hand, our idea was to emerge as a space of "experience", by dedicating one fourth of the space to our in-house café, Café We. What we also consider is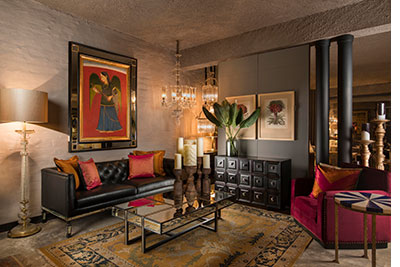 that this café can create a lot of brand recall for our core brand. We would also like this café brand to take off along with our home and accessories brand.
Being a bespoke furniture brand, it's challenging to expand retail footprint. How do you look at it and what are your plans?
Opening a series of flagship entities may be a challenge, but we are looking at expanding in other cities with our offerings in accessories and our café brand. We are also looking at meaningful partnership with like-minded brand through SIS identities or other ways.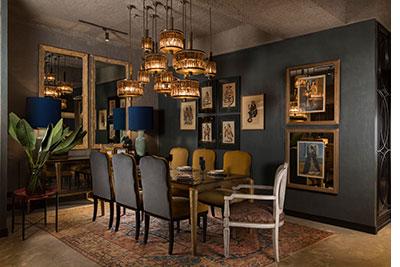 Related Viewpoints
Client Partner, OneX
'Technology will get embedded into retail companies' DNA
CTO, SPAR India
SPAR's recipe for success: A generous serving of technology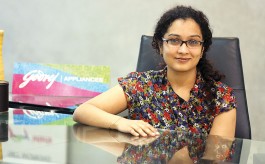 Head - Marketing, Godrej Appliances
How Godrej Appliances charts the EBO path