Design In Line With Strategy
By Chanda Kumar | June 14, 2018
Karunesh Vir Vohra, who comes with over 25 years of experience in fashion retail, believes that design must generate business and go hand in hand with the brand's growth strategy
Sitting with this design purist at a cafe in Bangalore, the interesting chat which went on for over an hour focussed on how "design must ultimately be able to deliver for any business".
In conversation with Karunesh Vohra, formerly the Creative Director for Louis Philippe and Simon Carter, VM&RD learns that the very core idea of syncing design with strategy is often not given due importance. This is perhaps due to operational constraints or a lack of clarity on the part of creative teams in brands, including the VM team. Karunesh, who was involved in spearheading the Design & VM education for the recently-launched "ABFRL University", talks about how visual merchandisers can reach greater heights.
Why does the career of visual merchandisers in India stagnate after a point?
Yes, stagnation occurs. This is because most organisations view Design/VM not as a strategic function but "ONLY" as a skill. Hence, a lot of visual merchandisers and designers arrive at a mid-senior level of management, post which they either stagnate or change their field/ function or take the entrepreneurial route.
I believe that it greatly depends on the individual to take the next step and understand the dynamics of the business from buyers, sourcing, production and supply chain. And also to propose ideas that suit the overall business objective.
As the visual merchandiser is often not involved in strategy, the final call of VM campaigns is taken by the top-level in business functions. At times, even the concept is handed down to the VM's whose only task remains to execute what is predetermined! Unfortunately, leadership by expertise is not the norm in India.
While the career is pretty lucrative, monotony does set in when a VM is associated with the same profile width for many years.
Your suggestions to current & upcoming visual merchandisers?
The key here is to understand that the design must sync with the business strategy. Visual merchandisers must understand the business objective and how the concept/campaign can actually help in capturing the consumers' attention through window display. In-store VM and planograms are critical to take shoppers through the store and finally influence the purchase. Simply put VM today, be it offline or online, must be able to attract and convert customers and thereby create wealth for the organisation. This should be clearly understood by the VM teams and hence should be a key component at the ideation phase. A concept should ideally answer image plus conversion needs. Or at the least address one of the two.
Ideally, large brands attempt the 80:20 rule wherein, a majority of the brand's merchandise (about 60% to 80%) is steady from a supply chain perspective. Hence VM and communication play a huge role in creating the perception of fashion. The balance 20% to 40% would explore new concepts styles and trends in fashion. Here, VM's key role is to influence consumer to try the new. Goes without saying VM must be aligned with the overall communication strategy.
Visual merchandisers have to be ahead of the curve and present and propose concepts and prototypes that meet budgets. They have to have the ability to execute across locations and meet the brand's objectives. This requires meticulous pre-emptive planning.
Your take on VM talent in India?
I have always believed that there is no dearth of design talent in India. We get some great VM talent as well. Having said that, there is not one institute that has a course on VM per se. At present, it is just a part of the overall curriculum. More often than not, visual merchandisers come from different backgrounds. The need of the hour is to align this design thinking capability with business objectives of the brands.
You have recently moved on from your role in ABFRL and started Catalyst @ Business Of Design. Can you tell us more about it?
Previously, I was the Creative Director for Louis Philippe & Simon Carter and then I was spearheading the Design & VM education for the recently-launched ABFRL University. This was a strategic initiative to build functional expertise across the organisation and make them future ready for next roles. With over 25 years of experience in Indian fashion retail, I have spent 10 years as a 'Design Entrepreneur' dedicated to establishing and running Munch Design Workshop, a pioneering concept in India, providing design services to the fashion and lifestyle retail industry in India and overseas.
The launch of the design service studio was based on 3 founding beliefs:
a) India is a land of talent
b) Indian organisations often underutilise the talent because of preconceived notion that design is a skill. Whereas design should be viewed as a strategy + skill function only then will it truly enable business.
c) The differentiator between good design and great design is the "strategic design process".
I still hold these beliefs and now that I'm much richer with experience, I have decided to turn to "Edupreneurship" and call myself Catalyst @ Business Of Design. Here the core idea is to work towards generating business through Design. I will be actively involved in conducting workshops and modules for students and industry, especially SMEs. In addition to this, I will work with industry to create business through Design.
Related Viewpoints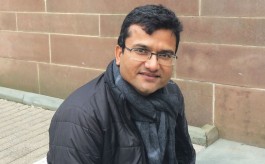 Head VM & Projects, Arrow, Arvind Fashions Limited
'Prefer vendors with capability for end to end completion'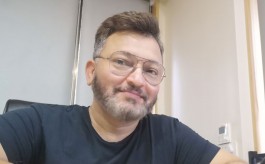 Owner, NEGI SIGN SYSTEMS & SUPPLIES CO .
'Operating costs are growing, but margins are shrinking'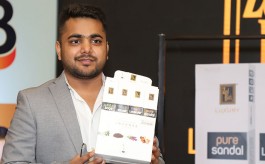 Director, Zed Black - MDPH
How this Indore brand follows the scent of success