Grassroot – a designer label with sustainable ethos
By Satarupa Chakraborty | May 05, 2018
Coming to fruition to empower and support rural women artisans, designer Anita Dongre brought the brand, Grassroot to entity along with her eponymous label. As we see a slew of artisanal brands finding root in sustainable retail design, Retail4growth speaks to Vaibhav Singh, Head – Marketing, Grassroot, talking at length about reversing the effects of labour migration, while embracing design that is good for the planet.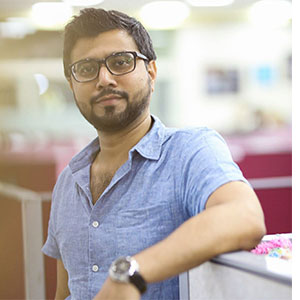 Being a sustainable brand, to what extent do you carry the same philosophy in store in terms of design, fixtures, signage etc?
Much like our headquarters in Rabale, Navi Mumbai, our stores too are designed to conserve as much energy as possible. For instance, the store windows are designed to bring in more natural light so as to conserve energy. One of our stores also has its own little terrace garden, where we grow lemongrass amongst other plants.
When you walk into an Anita Dongre Grassroot store, the first things you will notice are the craft – carved wood block handles and accent walls, tie-dye upholstery and mirror work lampshades – and the artisans. The walls of our stores showcase the lives of the artisans, their work and the heritage of India's heirloom crafts. This design aesthetics can be experienced at all of our stores.
Tell us about the current retail footprint of Grassroot.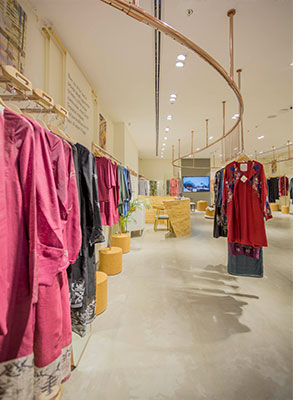 Currently, we have two flagship stores in India - one at Altamount Road, Mumbai and the other at The Chanakya, New Delhi – as well as a joint (Anita Dongre + Anita Dongre Grassroot) store at Khar, Mumbai. We also have overseas presence in New York.
What all store formats do you have and what's the typical store size of Grassroot? Any plans to innovate store formats and store design?
Anita Dongre Grassroot stores typically span across 1500 square feet and truly emote the brand's philosophy – revive, sustain and empower. Every detail is thoughtfully designed to reverberate our love for traditional crafts – from custom-made racks that give a nod to the humble shuttle (used to hand weave fabric) and dreamy wall panels of handwoven Chanderi to hand-spun cotton that showcases the journey of the brand. Our Chanakya store also boasts a unique feature - ceiling that has reels running across with suspended installations of garments, allowing a three-dimensional view of the pieces.
Related Viewpoints
Co-founder & CEO, Infilect Technologies
'Only data driven strategies can work in practice'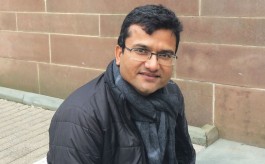 Head VM & Projects, Arrow, Arvind Fashions Limited
'Prefer vendors with capability for end to end completion'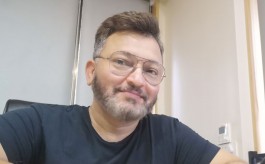 Owner, NEGI SIGN SYSTEMS & SUPPLIES CO .
'Operating costs are growing, but margins are shrinking'