'Great POS solutions need more than quantitative data'
By N Jayalakshmi | October 01, 2019
In an interaction with Retail4Growth, Christopher Brace, Founder & CEO, Syntegrate Consulting, and Ranjan Manjrekar, Retail Experience Designer (Shopper Marketing Inspired), share their insights on shopper marketing and more and the need for shopper insights driven merchandising solutions.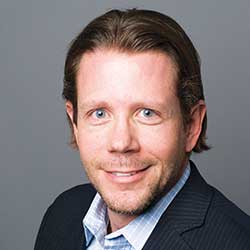 In today's cluttered retail environment and given the preference for digital shopping by shoppers, what role does shopper marketing play in conversion at the point of buying?
The purpose of shopper marketing is to deliver the brand message that has the greatest potential to convert a shopper to a buyer. This requires a brand to correctly identify the emotional and behavioural shopper hurdles that need to be overcome in order to drive conversion. The best way to overcome these hurdles is to deliver a message that connects emotionally with shoppers, whether they are shopping online or in-store. Using only quantitative shopper data as inputs into shopper strategy and communications will never optimize your results.
Can you share some insights on how shopper marketing insights can be woven into the merchandise and display design, especially with reference to the above Sugarlite case study? Can you explain how exactly the shopper emotional context was used to arrive at the right designs? What role did the brand play here?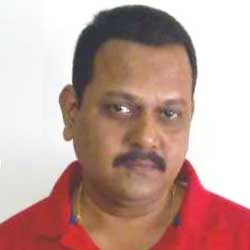 In order to develop really great POS, merchandise and display designs, you need much more than shopper insights drawn from quantitative data. While quantitative data will tell you the what, where, and how of shoppers' behavior, it will NEVER tell you the why, and it's the why that delivers the creative magic. For the Sugarlite project, we used the three key insights necessary to develop great shopper messages:
1. Consumption Behavioral Insight: What are the emotional and behavioral hurdles we need to overcome in order to increase consumption?
2. Shopper Behavioral Insight: What are the emotional and behavioral hurdles we need to overcome in order to increase purchase?
3. Emotional Truth Insight: What is most emotionally meaningful to the target that will best overcome the consumption and purchase hurdles?
These insights are what led us to use sugar granules and stevia leaves as the white-and-green background, the weight scale with the measuring tape, and the copy.
What role does the store environment play here? How can a similar approach be adapted to the GT or Kirana space where maximum sales happen for FMCG brands?
This insight-based approach to developing shopper messaging can be used in any space where you are placing POS. The most valuable asset shoppers have is their attention, and nowhere is it more difficult to win attention than in a cluttered retail environment. If a brand doesn't first win a shoppers' attention, it will never win his/her money. This is why creating messaging that strikes an emotional chord with shoppers is critical, because emotion is the best way to win attention. The physics principle of resonance is very applicable to marketing: as emotional resonance increases, behavioural resistance decreases.
Read the full interview in September 2019 Edition of Point-of-Purchase.
For more updates, subscribe to retail4growth newsletter - Click here