iD Fresh: A new flavour in home-made food
By Chanda Kumar | June 01, 2015
With core values of'freshness' and'home-made' food, iD Fresh intends to make life easy for the home-maker while she/he goes back to the goodness of home food.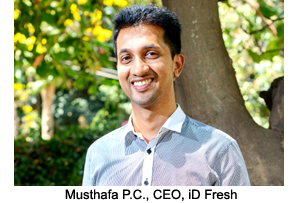 Staple breakfast options in a South Indian home, idli and dosa, was turned into a remarkable business venture by Bangalore-based iD Fresh Food. With the promise of convenience and homely taste, iD Fresh started its journey by producing readymade idli and dosa batter. Slowly but steadily, the brand gained a strong foothold in urban kitchens and diversified its product range to become'a trusted kitchen assistant' who does all the tedious backend process. Point-of-Purchase spoke with Musthafa P.C., CEO of iD Fresh, to learn more about this evolving brand and its initiatives at retail which has made it synonymous with'home-made food'.
Can you give us a brief description of the brand's journey so far?
Started in 2006, as a little establishment in the bustling streets of Thippasandra, Bangalore, iD Fresh Food was introduced in the market with zero marketing. Product attributes which became the brand's identity like homely taste; zero preservatives, zero soda, fresh ingredients and homemade goodness were derived by the customers themselves after regular use of product.
What sort of presence does iD Fresh have at modern trade and general trade stores?
With our unique fresh products and distribution model, our strength has been "freshness" of the products. For this, the general trade store is more accessible to our customer immediately. However, with a large number of customers frequenting the modern trade stores as well, our presence is increasing across store formats.
Tell us a bit about the brand's latest developments in terms of branding, packaging and product range?
Based on a strong positioning derived from consumer experience and the feedback, the brand has morphed into a multi-product brand with a range that includes idli & dosa batter, parotas, chapatis and chutneys. The core value is "freshness" and "home-made" touch across all our products. Consumer preferences in the category of "home-food" are the basic guideline that we strictly adhere too.
As the acceptance and expectations of our consumer increased with time, we redesigned our packaging to reflect their taste and gave it a contemporary feel. Now our packaging reflects our discerning consumers taste and the core values of brand iD.

​​How important are shopping marketing initiatives in relation to your overall retail strategy?
Though consumers know us for our fresh products, zero preservatives and traditional authentic taste; as with every food product wet sampling and POPs do play an important role, especially while introducing new products.
​
How do you plan for point of purchase displays in both traditional and modern trade outlets? What has been your experience with such promotions?
We constantly evaluate avenues for displays. We placed our parotas at the cash counters, which was soon followed by competition. We decided to brand the chiller space and now we are finding it successful to offer branded chillers.
​​What are the latest breakthroughs in the understanding of shopper behaviour better in this tech-savvy ​​generation of shoppers?
From our interactions with various retailers, we understand that the quantum of last minute purchase at the time of billing has increased and hence we are now partnering with Snapbizz to evaluate their Point of Billing Display device. End of the day, consumers are far more discerning in the sense of arriving at their own conclusion about the brand and the product delivery.
​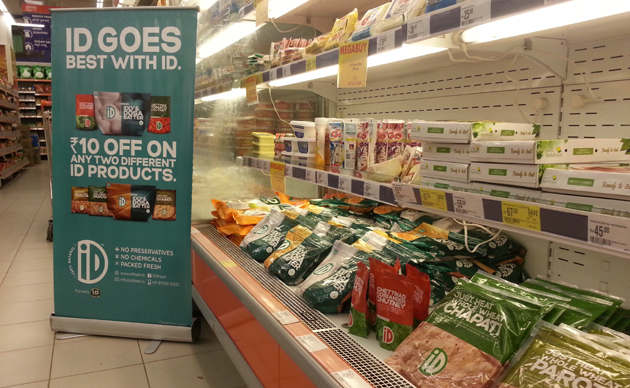 Tell us about some of your most innovative in-store branding promotions undertaken in 2014 and in 2015 so far?
We have undertaken Reliance POP branding and also weekend sale at More supermarkets with our own sales and marketing team interacting directly with the consumers to understand them and communicate the authenticity that goes behind making our products.
​
​
What kind of shopper research programs are done from your brand to help understand shopper behaviour to improve category management and shopper marketing outcomes?
We regularly conduct a lot of studies among consumers at the store level and households, to track their opinion, feedbacks and suggestions. Like any other brand we do tracking studies also.
About 10 per cent of the budget goes into shopper marketing programmes.
​​What is your criteria for selecting agencies that execute the in-store branding programmes? What has been your experience in this regard?
​The main criteria in narrowing down an agency are understanding and belief in our core brand values like "traditional & authentic", innovativeness, systematic reporting module etc.
We choose vantage locations and stores to carry out the activities.
​Future plans of the brand.
We want consumers to go back to home-made food that is traditional, has proven goodness and nutritional value over ages and is authentic tasting, true to our palette. To encourage and facilitate this we want to "play the role of a "trusted kitchen assistant" who does all the tedious backend process and leaves the finishing touch and the magic to be added by the home maker. We intend to make life easy to the home-maker while she/he goes back to the goodness of home food.
Related Viewpoints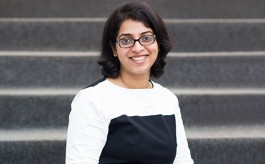 Founder and CEO, FableStreet
'Business model innovation is core to our USP'