'Malls create intangible experiences & memories'
By Mohit Manghani | January 29, 2020
In an interview with Retail4Growth, Manish Mehrotra, VP and Centre Head, DLF Mall of India, shares his take on how malls can reinvent themselves and why they are here to stay despite the e-comm wave.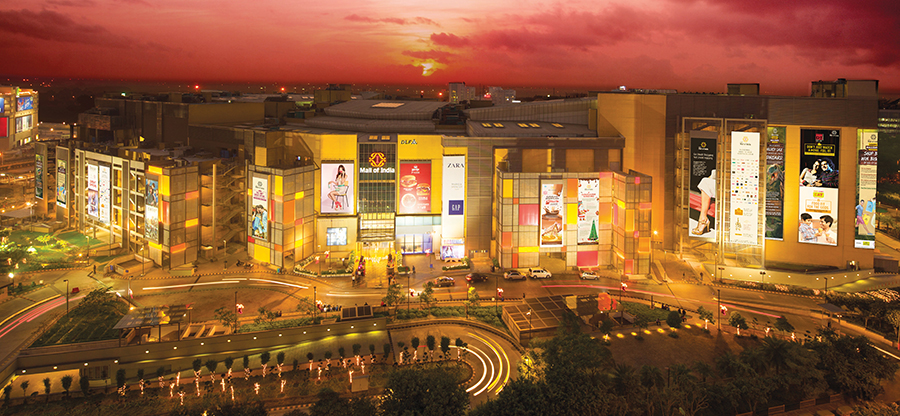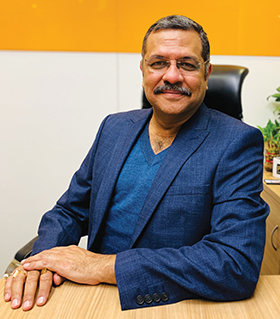 DLF Mall of India became the first mall in the world to be accredited with a "LEED Platinum" certification from United States Green Building Council (USGBC) under Existing Building Operation and Maintenance category (EBOM). The green certification is awarded to buildings, homes and communities that are designed, constructed, maintained and operated for improved environmental and human health performance. In an interview with Retail4Growth, Manish Mehrotra, VP and Centre Head, DLF Mall of India, shares his take on how malls can reinvent themselves and why they are here to stay despite the e-comm wave.
DLF mall has just been recognized with LEED platinum certification. What are your thoughts on the role of shopping centres in a sustainable future society? Is there enough awareness about sustainable practices? Does being environment-friendly help business in its ROI? Please explain.
Sustainability is the way of life and a core pillar to our establishment. It is a moment of great pride for us as DLF Mall of India is in the league of LEED Platinum. We have inculcated the best processes and practices in everyone working with us across sustainability initiatives. We would like to acknowledge the contributions and support of our retail partners who have helped us in achieving the esteemed status of LEED Platinum Certified Mall. LEED certification is a globally recognized symbol of sustainability achievement to create healthy, highly efficient and cost-saving green buildings.
A recent study revealed only half (40%) of visitors to malls come to shop. Given the rise in e-commerce, where do you see the future of malls headed?
India and internationally, we have witnessed a healthy rise in E-commerce and has definitely been a driver in the retail economy. Having said that, we also believe that our guest does not perceive a mall space as a space meant only for shopping. The mall is a space where families dwell for a good time, couples meet for a date, sports enthusiasts come for a rigorous workout, kids visit to celebrate birthdays with their playmates, etc. These are intangible experiences which cannot be met by a click of a button.
Malls provide spaces which engage its consumers, create memories that stay with them, and that's what brings them back. We feel E-commerce helps them educate, as to what to check out while they are at the mall. We feel mall spaces have a hearty future, and they are here to stay. Malls deliver an experience that goes beyond shopping.
We contribute in creating memories when families & friends shop, eat, entertain & witness live sessions which add to their experience & knowledge. Entertainment facilities at the malls remain a unique element which can be experienced only there. The rapid increase of online engagement has played an important role in enhancing consumer knowledge about global trends which makes the shopping experience at the malls even better. The malls will continue to provide brands, experiences, facilities and engagements which give ample reasons for consumers to return.
Internationally retail outlets are becoming more of community spaces. Have you implemented any kind of initiatives/activities at DLF mall?
Building a community space is a strong need in today's time. DLF Mall of India believes in providing a safe and engaging environment to consumers. The convenience of location coupled with the versatile brands becomes a favorable destination for consumers to fulfil all needs of shopping, entertainment & engagement.
We at DLF Mall Of India constantly work towards putting together events, activities, workshops for all consumer needs. There is an array of activities that DLF Mall of India has implemented, starting from exteriors of the mall, which is a treat to every eye with its lush green and colorful flora. In addition, approximately 2.07 acres of the surrounding landscape are maintained by the mall. There are various CSR led activities that we conduct in collaboration with various NGOs.
We recently went plastic-free in our office space-biding adieu to any sort of single-use plastic. In the interest of the same efforts, we have also installed a plastic crushing vending machine in our food court area. We are extremely sensitive towards the ease and comfort of our differently-abled guests - from parking to elevators, to washrooms, we ensure a smooth journey. We have differently-abled friendly washrooms at each floor, golf cart mobility in the basement, brail buttons in all elevators, dedicated lift, automatic wheelchairs & dedicated helpline numbers for senior citizens and differently-abled customers.
Read the full interview in January 2020 Edition of Point-of-Purchase Magazine.
Related Viewpoints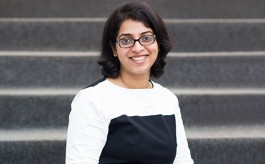 Founder and CEO, FableStreet
'Business model innovation is core to our USP'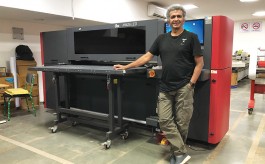 Founder and Director, Jayna Packaging
'Sustainable communication is about a well-designed concept with intelligent choice of printing materials & process'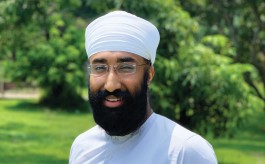 CEO, Simpli Namdharis
'We need to view sustainability from business & value chain angles'