'ROI numbers must include long-term cost-of-ownership analysis'
By N Jayalakshmi | July 16, 2019
In a chat with Retail4Growth, Adrian Weidmann, Principal, StoreStream Metrics, LLC, shares his insights on the use of technologies like digital displays in store.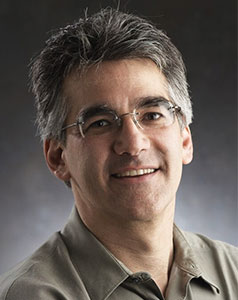 StoreStream Metrics, LLC., is a company that designs, activates, measures and optimizes digital media solutions using a combination of data analytics and storytelling. The company caters to the retail sector, among others, and designs solutions based upon what the company calls, "quantitative evidence that forge an emotional connection with your shoppers". In a chat with Retail4growth, Adrian Weidmann, Principal, StoreStream Metrics, LLC, shares his insights on the use of technologies like digital displays in store.
Can you start by talking about the offerings and services you offer at StoreStream Metrics?
Based upon measurement & data analytics, we at StoreStream Metrics bridge the gap between the digitally-empowered shopper and the brand by activating and optimizing data-driven content and digital signage experiences.
How exactly does digital communication enhance the shopper experience? Are there some precise metrics to evaluate the experience quotient from digital communications/dynamic signages?
As a client once told me, in-store digital communication (digital signage) is about, "…politely interrupting the shopper's journey". To suggest that digital signage "enhances the shopper experience" is a stretch. Digital signage, when properly activated and optimized, can bring value to the shopper, retailer, and their brand partners. In the end, it is about 'selling stuff' and the only universally understood metric is sales revenue. The world's largest CPG brand- Proctor & Gamble told us that they "fund well, what gets measured well". The foundational KPI for retail will always be sales revenue. Did we move the needle? And if so, by how much?
When a brand decides to go for investing in the digital communication infrastructure, what are the key factors to take into account?
Before that decision is ever made, brands and retailers need to invest in an independent, coordinated, and managed experiment designed to determine the true efficacy and ROI. A critical part of our process is to organize and conduct a 'Validation Pilot' where we involve all of the relevant stakeholders from the retailer and their brand vendors. As the trusted mediator we identify all of the various KPIs and their associated metrics for all of the various stakeholders. We then implement a pilot program with experiments that will measure and document all of those KPI's. All too often the focus of a pilot is merely a test and confirmation that the technology works. It works!! Save your time and money. You need to measure, test, and optimize the business, workflows, content, and monetization of the digital signage.
Read the full interview in the August 2019 edition of Point-of-Purchase.