Tata Cha: Embracing the warmth of Chai
By Chanda Kumar | May 30, 2018
The essence of Tata Cha is all about the Indian love for chai, conversations, warmth and all that the corner tea-shop offers, and bringing it together in a modern setting. Sushant Dash, Regional President - India & Middle East, Tata Global Beverages, talks about the new cafe format from Tata Global Beverages.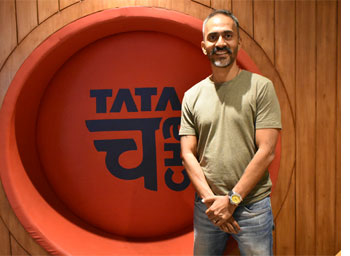 Tata Cha, a first-of-its kind cafe from the house of the world's second largest tea company – Tata Global Beverages, specialises in serving freshly brewed tea along with mouth-watering snacks. The company opened its first outlet in November 2017 at Indiranagar, Bangalore. Casual and warm, peppered with burst of colours, Tata Cha is redefining the tea-drinking culture in urban India. With an aim to optimise the 'out of home' tea drinking experience coupled with snacks, the essence of Tata Cha's offering is rooted in being truly and authentically Indian. We chatted up with Sushant Dash, Regional President - India & Middle East, Tata Global Beverages, on this new retail format and their expansion plans.
What makes Tata Cha stand apart from the many tea service chains that are mushrooming across cities?
It is about bringing to the consumer the warmth of tapri chai in a modern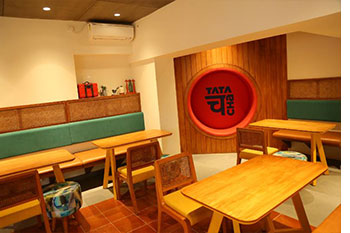 environment. With increasing disposable income, the trend of eating outdoors is on an upward trajectory, and we aim to be a part of this trend. Café culture has been coffee-based for a while and now; slowly, it's shifting to tea. At Tata Cha, we want to provide the right kind of tea and mix it with the right snacks that all Indians prefer. Indians are tea drinkers and prefer 'chai'. We want to position this in as an aspirational place.
Tell us about the ambience and interiors of Tata Cha, and how it goes with the brand's objective?
Tata Cha is designed to reflect the heritage of Tata Global Beverages while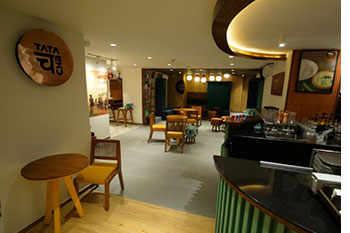 embracing local culture. The core objective is to create a space that is warm and nurtures a renewed love for tea. The interior décor, hence, brings together a mix of warm soft wood, bright colours, colourful and patterned fabrics to create a charming, youthful ambience. When we talk about tea, we think of warmth and a sense of comfort. This is not just a place to sit with laptops but a place to chat. The youngsters may prefer to sit and swing outside while others may prefer the indoor seating with chairs and stools which can be shifted around.
The store is designed by Icarus Design, a Bangalore-based Strategic, Service Design and Brand Design consultants for Tata Cha; and Patch Studio a young, multi-disciplinary design studio started by Ipsit Patel and Rika Chaudhry, based in Mumbai. The two came together to develop a design language that exudes confidence of young Indians while elevating the chai drinking experience. The aim was to create spaces that are humble 'nukkad chai thela/katta', casual college canteens, old Irani cafes and even the chai joints encountered while on journey through the Indian countryside.
What are your expansion plans?
Tata Cha has successfully passed through its pilot phase of six months. The feedback has been phenomenal. It's a learning for us, as we are primarily in the FMCG industry and now we are entering the service industry. Once we understand all the variables, we will plan to expand. The best part of this format is that you get feedback immediately.
How do you plan to engage the youth through Tata Cha?
We already have jam sessions and art exhibitions which is a great way to interact with people. Nothing is better than a cup of warm tea, an adda and a warm conversation. It is nice to see the different kinds of customers we get at different times of the day. The ambience of Tata Cha attracts people of all age groups. We want to make tea aspirational.
Related Viewpoints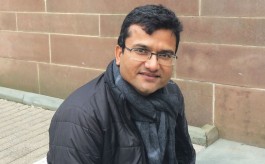 Head VM & Projects, Arrow, Arvind Fashions Limited
'Prefer vendors with capability for end to end completion'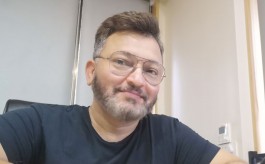 Owner, NEGI SIGN SYSTEMS & SUPPLIES CO .
'Operating costs are growing, but margins are shrinking'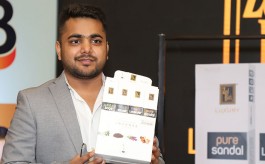 Director, Zed Black - MDPH
How this Indore brand follows the scent of success