Tea Trove plans to expand its retail presence
By Chanda Kumar | June 26, 2018
Rishav Kanoi, Founder of Tea Trove talks about the evolved tea drinking culture in the country and the brand's plans to expand retail touchpoints through various formats.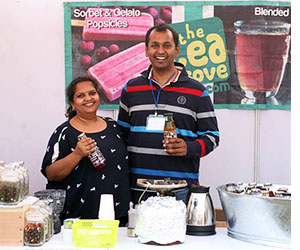 Tea Trove, run by tea experts Rishav Kanoi & Shruti Kanoi, has successfully reinvented an age-old beverage and still continues to launch innovative variations of tea that have mass appeal, especially with the youth. 'The Tea Trove' traces its roots back to 1917 when the Kanoi family used to own and manage 42 tea gardens in Assam. After profitably exiting the family business, Rishav launched The Tea Trove in 2012 and soon became a favourite with Kolkatans. Rishav Kanoi, Founder of Tea Trove talks about the evolved tea drinking culture in the country, brand's plans to expand touchpoints and more.
What is the positioning that Tea Trove is aiming for?
Tea drinking has evolved in India, with the population now realising that tea is not just a beverage but a healthy beverage, which is also tasty. We are positioning Tea Trove as a brand that not only is available for the consumer to enjoy in a high end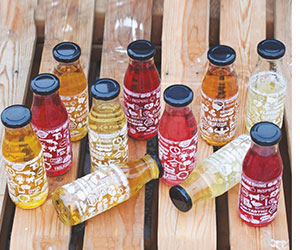 tea room / a boutique hotel but also as something that can be a part of their daily lives. We are available in tea rooms and hotels via our partnerships with various brands and in the kiosk models with our concept of shop in shop outlets in various departmental stores inside shopping malls. With the growth in our sales we will soon have our presence in metro stations and airports also.
Tell us about your presence and expansion plans.
We are currently present with our kiosk model in 8 locations across India with 3 being in Kolkata, 3 in Delhi & Gurgaon, and 1 each in Pune and Bangalore. We will be launching our first store in Chennai in the first week of July 2018 taking the grand total figure to 9. We are currently concentrating this year to the 5 cities that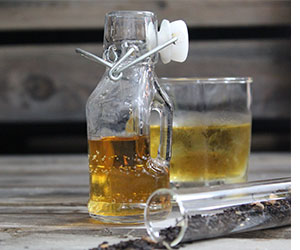 we are currently present in and are in talks with a few more modern retail chains to set up our shop in shop counters or introduce our upcoming tea bag packaged products on their shelves.
We are also coming up with our Any Time Tea Vending Machines which will be located in corporate offices and residential complexes and will give our customers the option to either buy a cup of our blended tea or our tea bag packs or both.
How does Tea Trove stand out from others in the category?
The USP for The Tea Trove is that we source our ingredients directly from the source and maintain the freshness and purity of the ingredients completely. We use purely organic herbs, fruits, flowers and spices to be blended with our
premium quality teas, making sure that the product on the shelves are completely free of additives, preservatives or any flavouring. All the processes involved from procuring the tea leaves to getting them to the customer is all handled in-house by our expert blenders.
What's Tea Trove's take on enhancing the ambience and experience at the outlet?
We have a warm and inviting ambience keeping in mind that the consumer should want to spend time at the counter / kiosk with the aim of gathering information about the various types of teas on display and their respective health benefits.This also helps in creating a brand building exercise as the consumer is not sold a product but is being educated about teas (a product of their liking). This is increasing their own knowledge base and will make them recollect the brand in an effective way
Related Viewpoints
Co-founder & CEO, Infilect Technologies
'Only data driven strategies can work in practice'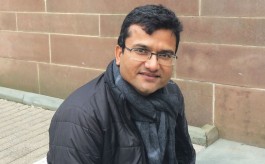 Head VM & Projects, Arrow, Arvind Fashions Limited
'Prefer vendors with capability for end to end completion'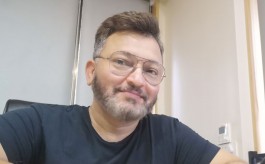 Owner, NEGI SIGN SYSTEMS & SUPPLIES CO .
'Operating costs are growing, but margins are shrinking'