Teabox Creates A Storm Within A Cuppa
By Chanda Kumar | February 03, 2017
Being commoditised for far too long in India, Bangalore-based startup Teabox is on a mission to create a statement with the country's finest teas.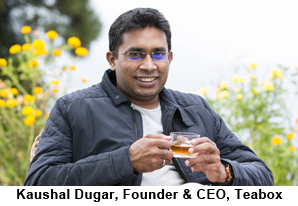 Teabox, an online startup that sells premium teas, is creating new strides in the way tea is sold and experienced by consumers across the globe. After raising funds from a slew of investors (including tea connoisseurs) and even Ratan Tata, Bangalore-based Teabox is now mulling an offline model in India this year. With the drive to bring the freshest teas to consumers, Kaushal Dugar, Founder & CEO, Teabox talks to Point-Of-Purchase about his vision in creating India's first global tea brand. Edited excerpts.

Can you tell us about Teabox's USP and the brand's philosophy.

Teabox is an online tea shop that delivers, the freshest Indian teas from estates in Darjeeling, Assam, and the Nilgiris as well as Nepal to tea lovers everywhere. Much like fruits and veggies, tea also must be consumed fresh. Questioning the freshness of tea is lacking among Indian consumers and we would like to bring this awareness. So, what makes our teas great? Well, it's got a lot to do with freshness as we are present at the source. Tea has been commoditised for far too long and we feel its high time that tea makes a statement.


To Read The Full Story, SUBSCRIBE FEBRUARY 2017 ISSUE OF POINT OF PURCHASE MAGAZINE.
Related Viewpoints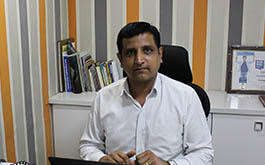 Head – Sales & Marketing, BHIMA Jewellers
'Vendors are our partners in business growth'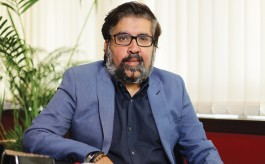 Joint Managing Director, Elemental Fixtures Pvt
'Adopt, adapt and improve'