The Key W's of Rural Shopping
By N Jayalakshmi | December 05, 2012
One view does not fit all, especially when it comes to the rural market. This was one of the key realizations gathered by Insight Instore, a Bangalore-based shopper marketing consultancy from the pilot study of rural shoppers/consumers behavior that they kicked off recently in Taluk level areas of Karnataka. Here's a gist of the study findings based on a conversation with Nisha Abdulla, Head-Shopper Research, Insight Instore and Shreya Bhartia, Senior Consultant, Insight Instore.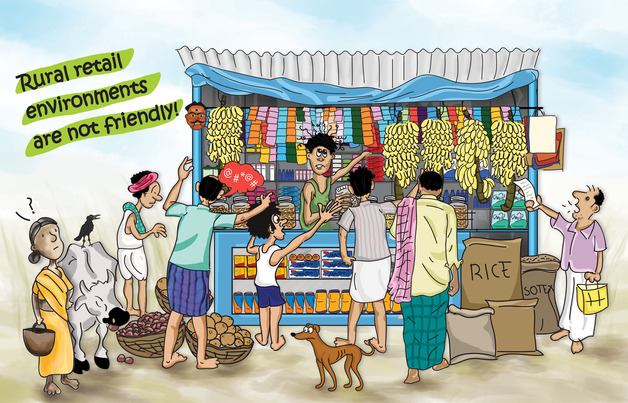 The study has thrown up some interesting insights addressing questions such as - Who shops? How they shop? When do they shop? What they shop? And, why they shop? The study shows that every micro level of market or consumers has its own dynamics and it would help brands to understand this before they plan their activations and merchandising in the rural context.
For brands, rural poses a huge market even if slightly complex. One of the objectives for the research team at Insight Instore was to understand the pattern of buying in a rural scenario, the mode of gathering brand information, the amount of brand category exposure, the response to brand information, activations and the in-store environment, the awareness levels on genuine products and how all these together influence their buying behavior and decision. Basically the questions that were addressed were: Who shops? How they shop? When do they shop? What they shop? Why they shop? Some other key questions the team was looking to explore were: How often do they shop? Is there a stock up-top up syndrome present there? Does the store environment really influence the buying decision? How does the retail eco-system play out in the rural scenario? And, is the product user really the product buyer as well - as is the case by and large in an urban setting?
Defining rural
The first step while initiating the study was defining rural geographically - which in this case included areas beyond the Taluk level, more specifically about 25 kms. inside the Taluk level. The Insight Instore team visited villages with some amount of retail presence, even if unorganized. The presence of utilities such as a high school, a hospital etc. was the marker used to decide on a village.
Methodology
The research was predominantly qualitative comprising in depth interviews with families, retailers and opinion leaders, accompanied by instore observations across different retail formats. There were also ample interactions with local Panchayat members to get a good sense of the village itself- the set up, social dynamics, income levels, amount of migration etc.
Sampling profile criteria
Within each village the team looked at different profiles of families with a fair mix of nuclear and joint families.
These included farmers with their own land, smaller farmers who owned less than 5 acres & supplement their income through secondary sources, labourers, non- farmers like small vendors, govt. employees etc. The markers of prosperity were also determined by assets owned such as livestock, tractors etc.
Key observations:
Familiarity rules:'What we don't know, we don't want': Contrary to the popular perception that anything given as a freebie would work in the rural context, the Insight Instore team discovered that anything given free, if not familiar through TV campaigns, finds few takers. The team cites the example of free shampoo sachets of a popular brand that came along with a hair oil product. Not finding enough takers, the retailer started selling the free samples as a bike-cleaning product at 50 paise! The reason- what they don't know about, they don't want to buy. Trust, obviously, is the key factor here.
Doorstep availability does not ensure a sale: Rural shoppers do not pay much attention to door-to-door promotions. Many duplicate brands often use this medium. Shoppers, therefore, suspect even genuine products sold this way to be duplicate.
Women as shoppers: Unfriendly retail Environments: Women are largely perceived as the key buying decision makers and shoppers at urban. Not necessarily so at rural! Most of the shopping is done by the male members of the family. If they step out, women are accompanied by their husbands or family members. And this, mostly during festive occasions and sometimes for their personal products like sanitary pads etc. However, they make rare trips alone to the nearby kirana in cases of emergency and if none of the family members are available. While this is a deep-rooted cultural aspect, the unkempt, cluttered retail environments that are always crowded by men don't make it any better for the women!
Living with duplicates:'It's ok as long as it doesn't hurt'-- Interestingly, rural shoppers at the bottom of the pyramid are fine using duplicate brands as long as the products do not have any adverse effects and meet functional expectations. Obviously, these are much lower priced when compared to the corresponding original brands.
Thus, a toothpaste brand mimicking a popular brand is accepted as long as it safely does its job. But a fairness cream that does not match the functional expectation is a big no-no. Also, given the stronger power of word of mouth publicity, a brand that does not find favour also very easily generates a backlash in a rural setting with a smaller geographical spread.
Small is not necessarily big: Joint families find it more economical and convenient to buy larger packs than smaller SKU's. They stock up to avoid the frequent visits to the store. For farmers, one visit to the store means missing half a day of work at the fields!
Planned purchase as against impulse purchase: In a rural setting, buying is usually planned and is'list' based. So the scope of triggering impulse purchases though merchandising is limited. This is also true given the fact the buyers are seldom cash-prepared for extra buying. Shopping is more of a need based activity rather than an indulgence or a leisure activity. Another reason why impulse purchases are harder to garner.
Retailer is key: Like their urban counterparts, the retailers at rural are able to push a brand in the absence of the shopper preferred brand, based on their relationship with the shopper. This is relevant given the psyche of the shopper who would rather buy an alternative brand than waste valuable work time by coming back later.
In some cases, if the brand asked by shopper is unavailable, retailers push alternate brands to the uneducated shopper. The ignorant shopper trusts the retailer and accepts the brand believing it to be the same. Any shopper apprehensions are put to rest with the retailer assurance of "same brand but new packaging". Many a time, retailers also do this to clear their dead stock.
Big retail chain brands need to further tune into rural sensibilities: During the festive season, rural shoppers in certain geographies visit low-cost economical chains (which they perceive as high-end) at nearby towns to avail festive offers. Some of these shoppers feel deceived when they miss fine prints on the offers and end up paying more than what they expected. While this might be a factor of illiteracy and/or ignorance, it definitely is a point worth mulling over for these retailers. In some cases, shoppers have also expressed disappointment in the quality and the durability of products like apparel with usage.
The retail format dynamics: In the rural environment, there are some key retail formats:
2)
The larger Kirana stores that sometimes play the role of a distributor
3)
The medium-sized Kirana and
4)
The tiny paan kiosk-like outlets.
Class differences also impact choice of shop. Higher class and lower class shoppers have different preferences for the set of stores they visit. This differentiated buying pattern is unique to the rural setting and buyers almost never overlap unlike in an urban scenario.
The chemist plays an important part in personal care shopping. The more educated women prefer to buy from chemists due to fresh stock, better merchandise display and stocking and the reliability factor. They believe that the chemists are knowledgeable about the brands and products they sell. Also, chemists unlike kirana stores, are not crowded by men, thus making it a preferred format for women.
Limited pester power influence: Unlike at urban, pester power as a buying trigger is a rarity. While a dad in a village would buy a packet of chips for his son who accompanies him while shopping, there is rarely any indulgence beyond that which can be attributed to pester power.
Aspirational value products high on list: With the traditional thrust on fairness and blemish free skins as markers of beauty, the demand for fairness and skin care products is quite high in rural markets. Added to this is the fact that school-going girls have access to some pocket money to indulge in skin care products.
Emerging Reality- Different products for different members: The concept of buying different products for different family members may be a rare phenomenon in the rural setting, with most of the purchases being common for the whole family. But this may be changing. Aspirational motive for buying gains ground with newer influences leading to a demand for lifestyle products by the younger generation.
A visual code of authenticity: Rural shoppers are visual creatures. They have a very visual code for determining fake and genuine products. Familiarity plays a big role here, with TV ads being major markers. Logos, pack visuals & colours of their regular brands are visual codes for labeling them genuine. If a brand launches a product variant where the variant name is more prominent than the primary brand and logo it might be considered fake. If a shampoo brand comes out with different variants in packaging of different colors, it may not be considered the same brand.
Conclusion
When it comes to rural there is no one parameter that works given the complexities of the market. So the view of this market as one homogenous entity may be erroneous while planning a brand marketing campaign. Also, while in-store on its own may not really work in the rural setting, when it is supported by activations and communications that are relevant to the rural reality, they can really make a difference. But the rural shopper mind you, may be a tougher nut to crack, given that his buying decisions are based on product trustworthiness and his sense of product familiarity supported by TV and other ATL campaigns. So anything that is apparently outside of these orbits will require a great deal of understanding and planning. Insight Instore plans to continue their exploration of rural shopper behavior and is also developing a rural shopper marketing method to integrate these insights with the right kind of instore concept, communication and design that is specially tailored for brands focusing on rural n
Related Viewpoints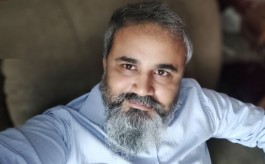 Independent consultant, Retail design and visual merchandising
Who is the right VM candidate?
Senior industry professional & design entrepreneur
Generating business through the right VM strategy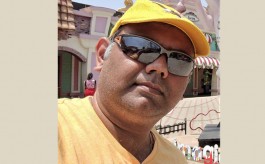 Senior retail design & VM industry professional
'Let's create our signature VM as Indians'