Toonz Retail on an expansion mode
By Nabamita Chatterjee | August 18, 2017
Toonz is looking at major expansions in 2017 to capture a larger share in the kids' retail market with introduction of new categories and further expanding its product offerings and International presence.
Toonz Retail India Pvt. Ltd, currently, has a PAN India presence with more than 100 stores and are looking at 200 stores by year end 2017-18. They entered the GCC region mid-last year and have already opened 2 stores in GCC and are looking at expanding its presence there to 10 stores by the end of 2017. Internationally Toonz home brands WOWMOM and SuperYoung are available in countries like Nepal, Mauritius, GCC, Fiji, and Papua New Guinea. Toonz Retail has also strengthened its presence in the e-commerce segment with its own web-portal www.toonz.in. Toonz apparel brands are also available on other ecommerce channels like Firstcry, Amazon and the likes.

Recently they also won the award for "Indian Kids Wear Retail Company of the year" at the "Indian of the Year" 75th Award Ceremony held at The Lalit, Delhi. The awards acknowledged leaders, talents and brands from various industries. This grand award ceremony was organized by Brands Academy, one of the leading Brand Consultancy in India. Commenting on this achievement Sharad Venkta, Managing Director & CEO – Toonz Retail India Pvt. Ltd. said, "It feels honored and privileged to be recognized as an Indian of the year in the kids' retail segment. Toonz as an organization has been on a continuous growth trajectory even during the slack period. This award is a result of hard work of each and every member of Toonz, who have put in efforts to help us reach this stature. Awards and recognitions like this motivate us to continue the good work".
Related Viewpoints
Director & CEO, Personal care, Alliance & Foods,, CavinKare
'Our investment in big data is improving'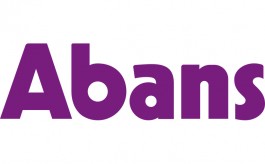 Deputy Director, Abans iStore
'Local people need to have the touch & feel experience'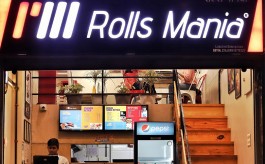 Founder, Rolls Mania
Why this Pune QSR is on a roll…