Traworld: Traversing the long road to success
By Mohit Manghani | August 26, 2019
This Ahmedabad based luggage brand has built a presence across the country, offering premium travel bags to fashion-conscious travelers.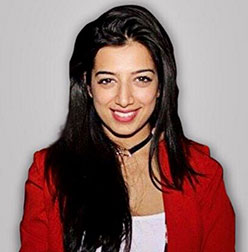 With the travel and tourism sector set to witness growth, the luggage industry is reportedly expected to grow 8.3 % during the period 2019 - 2023. At a time when experienced players are trying to compete for the throne, many regional brands from tier 2 and tier 3 cities are establishing a stronghold in the Indian market.
Ahmedabad based Traworld Luggage is a good example. The brand already boasts of a pan –Indian distribution network that includes 10,000 points of sale. The brand is owned by High Spirit Commercial Ventures, a leading luggage manufacturer and exporter. In a conversation with Retail4Growth, Sachi Maker, Vice President - Marketing (PAN India), Traworld Luggage, talks about the journey of the brand, its key challenges and more.
Hailing from a tier 2 city (Ahmedabad), how did Traworld Luggage transform into a brand for premium travelers?
We have always focused on becoming an internationally recognized brand that fulfills the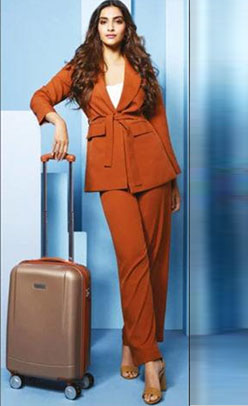 needs and wants of travelers. We believe in educating and imparting knowledge to our customers. Our approach is very simple - we stick to what we believe in and we execute what we promise.
We are a team of young and energetic professionals who have a flexible approach and believe in focusing on the present. This ideology reflects in our work and we aim to become a one-stop shop for everything related to travel.
What makes Traworld Luggage different from any other brand available in the market? And accordingly how do you position yourself in the market?
We are a new generation fashion-forward luggage brand catering to the needs of today. We provide stylish, classy and sturdy bags; keeping in mind the needs and fashion sensibilities of customers at affordable prices and our unique designs and colors separate us from the rest
As an established player in the industry, what are your key challenges today?
Since we are not present in EBOs, it gets difficult to enlighten customer about our products. We believe in educating our customers on what they are purchasing, as it is important that they understand its quality, features and design of the product. To address this issue, we are planning to launch our e-commerce platform soon. We are also planning to open EBOs by next year.
How do you see the travel segment growing in the coming years?
The growth in this segment in the upcoming years will be tremendous and it will continue to see an upward trend in the years to come. Travel in different modes has become more convenient now and consumers too have become more knowledgeable about travel today. It is no longer a luxury, but a part of the whole lifestyle.
Could you share some observations regarding shopper behavior? What is the key to succeeding in this market?
Today shoppers have a lot of choices and they are constantly seeking a great deal but with good quality. With the new trends available, everyone wants to look fashionable at all times.
Success is a mixture of knowledge, keeping up with trends and being true. Our strategy is based on the same. It is important to be aware of region-wise trends and we cater to them accordingly to ensure high performance.
Going further what are your plans in line with the market changes? Are you looking at expanding your presence to other parts of the country?
We are currently focusing on the Indian market as India itself is a very big market. However, we plan to take the brand to the international market.
For more updates, subscribe to retail4growth newsletter - Click here