"We are not getting carried away by tech, but using it to solve genuine customer needs"
By Satarupa Chakraborty | November 02, 2018
With about 83 stores spread across 38 cities, Shoppers Stop Limited is not only consolidating their presence in new category stores (Beauty and Home segments), but also re-evaluating their extended services on shop floor – be it personal shopper service or omni-channel shopping comfort. Retail4Growth speaks to Amin Kassam, Chief of Retail Operations, Shoppers Stop Limited, to learn more about their expansions.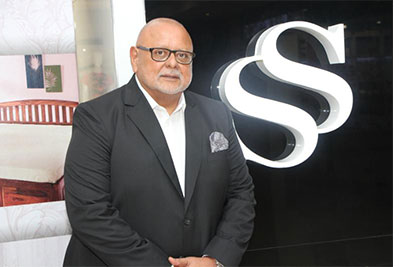 How many stores are planned/in time window. Which locations are now targeted in retail expansion?
We aim to open 4-5 department stores and 10-12 beauty stores in FY 18-19. We will expand our presence by entering 2-3 new cities this fiscal year
What are your omni-channel strategies?
The lines have blurred between online and offline shopping with more and more customers actively researching online, viewing online, engaging and getting influenced through social media while making a purchase decision. We are focused on delivering an end-to-end seamless O2O experience for our customer who choose to shop with us across any touch point/platform. Creating a good customer experience for us is about keeping things simple. The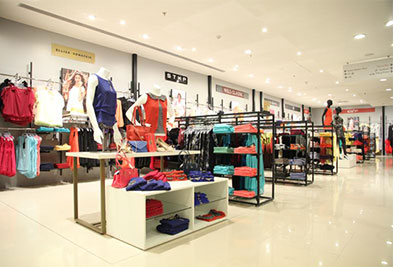 questions we ask ourselves as part of the process include: (a) whether we are solving a genuine customer need / problem rather than getting carried away by what technology can deliver and (b) how will the new experience seamlessly interplay with the other elements of the existing customer journeys.
With a view to ease shopping and making Shoppers Stop's fashion collections available to maximum customers through its online platforms, we have scaled our Click & Collect service to over 50+ stores and expanded the fulfilment centre base to 37 stores apart from the existing 4 warehouses. This initiative can together deliver to over 25,000+ pin codes in India.
What's your Y-O-Y growth?
Shoppers Stop Ltd (SSL), India's leading fashion and beauty destination (operator of large format department stores, home stores, beauty and specialty stores) retail turnover of ₹864.5 crore for the quarter ended September 30, 2018. Overall, our revenues have increased by a healthy 7.4% adjusted (IND AS 115 and GST) in Q2FY19 as compared to Q2FY18 despite Diwali and Puja shifting by a month this year. On a like-to-like basis for the quarter, our sales have increased by 3.6%, riding on our continuous efforts to provide immersive and seamless shopping experiences across in-store and online platforms.
What all physical store formats do you have and how does it differ (whether market to market, available sizes etc)
Shoppers Stop has been the pioneer of modern retailing and has a strong omni-presence across offline and online retailing. Currently, it has a footprint of 83 large stores spread across 38 cities in the country along with an e-commerce website, m-site and mobile application. Shoppers Stop also operates 12 HomeStop and 108 specialty beauty stores along with 84 Crossword Bookstores Ltd (a subsidiary of SSL) in more than 4.4M sq ft area in the country. We also have the Personal Shopper service across all our large department stores and have now extended this service at home in 9 cities. This is a completely customised shopping experience wherein the Personal Shopper's curate fashion for our customers, schedule an exclusive visit at the store or visit customer's home with customised offerings basis their requirement.
Related Viewpoints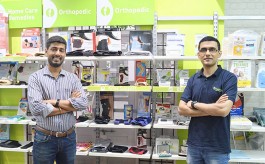 Co-Founders, Seniority
'Senior citizens are more willing to spend on themselves today'
Founder & CEO, Heyday Care
'Retailing sanitary pads is still considered taboo'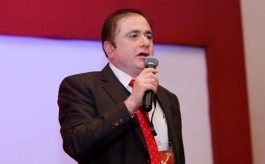 MD and CEO, Arrow Digital
'3D printing technology is today's need'