"A futuristic & growth oriented budget"
By Retail4Growth Bureau | February 02, 2022
Leading brands, including ITC, and other players in the retail space, hail Union Budget 2022 as being a progressive one. Here's a look.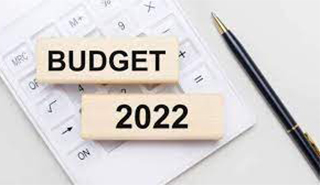 Brands across segments and those in the retail space have hailed Union Budget 2022 as being conducive to growth. Here's a look at what some of them have shared.
Sanjiv Puri, Chairman, ITC Ltd.
"I congratulate the Hon'ble Finance Minister for once again presenting a visionary, futuristic and growth-oriented Budget, which is aligned to the Hon'ble Prime Minister's vision of building a competitive and resilient India. The path-breaking measures address key issues of livelihood generation, enhancing farmer incomes and building climate resilience. The substantive enhancement of public expenditure will create a multiplier impact on growth and competitiveness. The multi-dimensional interventions to usher in Next Generation Agriculture through digitalisation, R&D, leveraging strengths of Agri-techs and FPOs, will transform the agri sector."
Parag Satpute, Managing Director, Bridgestone India.
"This is a forward looking budget that focuses on not only the economic health of the country but also takes into account physical and mental health. This is indeed a major milestone in India. The PM Gati Shakti plan and the corresponding announcement of additional 25, 000 km of roads will spur growth in the mobility sector. Government's initiative on electric vehicles and the announcement on a battery swapping policy is a major boost to the nascent EV sector and will boost customer confidence in EVs."
Abhishek Bansal, Executive Director, Pacific Group
"We congratulate the FM for coming up with a Budget with a focus on overall economic health; the announcement will lead to better-earning opportunities for people directly impacting the retail sector. We can see the retail and commercial segment moving to more Indian cities as infrastructure will improve after various announcements in the Budget. Though there was not much in terms of tax savings for people, overall economic growth will lead to increased income that will support retail consumption."
Vikram Agarwal, Managing Director, Cornitos
"The Union Budget 2022-23 is a progressive budget, our Government is concentrating on infrastructure, employment generation, and future developments. This appears to be a growth-oriented budget as efforts are being made to reduce compliance burdens and improve ease of doing business. The Budget has given an extension of the ECLGS Scheme which would provide much-needed help to the MSME sector especially the hospitality and related food processing segments. The past few years have been tumultuous for the hospitality segment and I am hopeful that this initiative gives the industry a much-needed boost."
Dilli Babu Nandarapu,Founder & CEO, ShopConnect
"The Union Budget 2022 saw the MSME sector getting a much needed booster dose with a series of initiatives that will accelerate economic growth. The extension of Emergency Credit Line Guarantee Scheme (ECLGS) and the interlinking of Udyam, e-Shram, National Career Service(NCS), and Aatamanirbhar Skilled Employee Employer Mapping (ASEEM) portals is a positive move as it will enable ease of doing business in India which in turn will encourage entrepreneurship. Moreover, Credit Guarantee Trust for Micro and Small Enterprises (CGTMSE) scheme and RAMP programme will also support their revival and growth."
Vimal Sharma, Founder-Director and CEO, SMOOR
"We are grateful to the honorable Finance Minister for extending the ECLG scheme to the MSME sector. This will help us access the capital needed for growth and deploy efficiently."