Absence of COD hits e-commerce, sales down 30% since demonetisation
November 15, 2016
According to analyst firm RedSeer, the absence of cash on delivery has hit daily e-commerce sales by 30% over the past few days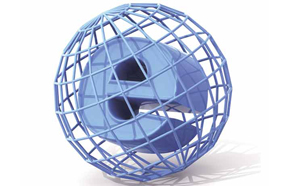 E-commerce could see a 6-10% drop in orders in November from those prior to Diwali as the government's decision to scrap high-value currency bills hurts cash on delivery transactions.

According to analyst firm RedSeer, the absence of cash on delivery (COD) has hit daily e-commerce sales by 30% over the past few days.

Over 60% of transactions on e-commerce platforms such as Flipkart, Snapdeal and Amazon are paid for in cash. After the November 8 announcement by Prime Minister Narendra Modi on Rs 500 and Rs 1,000 currency notes ceasing to be legal tender, these companies stopped accepting cash payments.

Analysts said a chunk of COD orders placed before Modi's announcement were canceled by customers.

E-commerce companies have resumed cash payments but the shortage of new currency notes continues to hinder sales.

"November is going to be a slump even if COD is fully reintroduced next week. While we estimate e-commerce will lose 6-10% of its estimated orders, the loss of gross merchandise value will be lower since cash orders are usually of lower value," said Anil Kumar, chief executive at RedSeer Consulting.

India's e-commerce sector is estimated to reach a gross merchandise value of $5 billion in the December quarter, with the sector crossing $2.25 billion in October alone. Sales during November are usually lower than the previous month as demand stabilises after the Diwali festival sales.

The estimate for total e-commerce gross merchandise value during November is $1-1.2 billion and could drop due to the scrapping of high-value currency notes. Though the large e-commerce firms have made it easier for customers to pay by credit and debit cards, and even digital wallets on delivery, the damage of not having cash as a payment option is done.

Amazon, which reintroduced electronic doorstep payments two days after it had shut them down, said such payments had risen 10 times.