Aditya Birla Retail buys Total Superstore
By Marthy Barmejo | Vjmedia Works | May 13, 2015
Slump sale deal continues with the consolidation in the $500-billion sector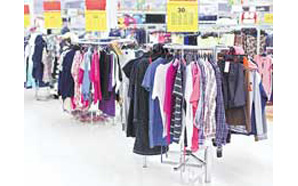 Aditya Birla Retail on Tuesday acquired Total Superstore in a slump sale deal, continuing with the recent consolidation in the retail sector.
Total Superstore, earlier owned by Jubilant Agri & Consumer Products Limited of the Jubilant industries, has four hypermarkets in Bengaluru, employing about 2,000 people. Aditya Birla Retail, the fourth-largest supermarket retailer in the country, has over 482 supermarkets and 16 hypermarkets, operated under the'more' brand.
The amount for the acquisition has not been disclosed.
A week ago, the Aditya Birla group merged its fashion business with Pantaloons Fashion and Retail. Soon after, Sunil Mittal's Bharti Retail merged with Kishore Biyani's Future in one of the biggest consolidations in the $500-billion Indian retail sector.
Seven-year old Aditya Birla Retail posted a 20 per cent growth in sales in 2013-14 at Rs 2,511 crore. But its losses widened from Rs 583 crore in FY13 to Rs 596 crore in FY14.
In the all-cash deal, Aditya Birla Retail will get the leasehold rights of all four Total hypermarkets in Bengaluru, along with all assets, a warehouse, office premises, working capital, trademarks, intellectual property and other rights.
Total Superstore business has an aggregate retail footprint of 2.87 lakh square feet.
"The acquisition of Total is a good strategic fit for us in terms of its store locations and catchment areas," said Pranab Barua, business director (apparel and retail), The Aditya Birla Group.
The Aditya Birla Group forayed into retail in 2007 with the acquisition of Thrinetra Super Retail. Aditya Birla Retail has footprint over 20.1 lakh sq ft across India;'more' has the second-largest network of supermarkets in the country.