Amazon claims top spot in battle of online fashion portal
Vjmedia Works | June 20, 2017
Amazon takes promotions offline, claims top spot, ahead of 3-day mega sale this week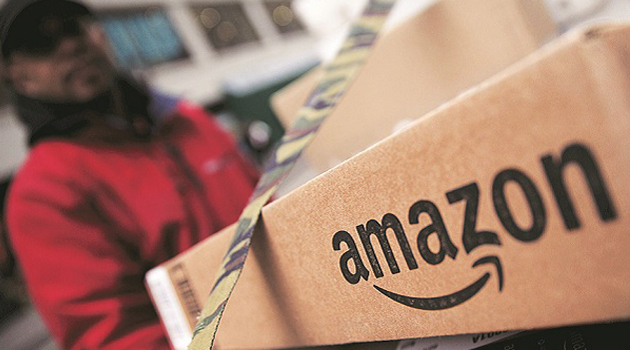 Amazon Fashion intends to prove it is the biggest online fashion portal in the country -- ahead of Flipkart, Myntra and Jabong combined.
In a first, the fashion arm of online e-commerce major Amazon India plans to go offline to promote its 'end of season fashion sale', which it claims is the biggest yet.
Amazon Fashion has got into a number of tie-ups with major chains -- including Cafe Coffee Day and Social Cafe -- to promote a 'wardrobe refresh sale' from Friday till Sunday. The company has also come up with the concept of 'fashion kiosks' at 10 corporate parks in three cities, including Delhi and Mumbai.
The company has in recent months done a major offline promotion of the online portal offline. "We are now the largest platform for fashion and that is the reason we are pulling out all stops and putting our best foot forward. We have done well and have a strong growth trajectory. That is the reason we are having a fullblown event, promotions for which would happen offline as well," said Arun Sirdeshmukh, its head.
Capitalising on all of Amazon India's strengths, Amazon Fashion is offering special deals for the latter's Prime customers, beside additional discounts to those using Amazon Pay. "As part of the 'wardrobe refresh sale', Prime subscribers will get exclusive three-hour early access prior to commencement of the sale, with 20 per cent cashback through Amazon Pay for a minimum transaction value of Rs 750. During the event, all customers shopping for Rs 750 will receive 20 per cent cashback through Amazon Pay and customers shopping for Rs 1,500 will be eligible for 10 per cent cashback through HDFC credit cards," the company said.
With over two million products, Amazon Fashion claims to be the largest fashion store in India, with selections across categories. Keeping in mind the likely surge in number of deliveries during the sale, the company has strengthened its logistics arrangements and will offer various flexi-delivery operations.
"Customers can also enjoy guaranteed next-day, two-day delivery, Sunday and Morning delivery on products fulfilled by Amazon. And, with the launch of Prime, consumers can enjoy guaranteed, fast, free delivery of thousands of products in over 100 cities," the company said.
During the sale, Amazon would offer discounts of 50-80 per cent on at least 300,000 styles. The company has an inventory of a little more than 1,500 fashion brands. It recently launched two private labels, Symbol and Mix, and plans to expand the number of products sold under each. During the sale, Amazon Fashion plans to promote these two brands as well.