Amazon sets the pace for e-commerce in India
By Jim Hollen | May 27, 2016
Flipkart and Snapdeal take a cue from Amazon even as they differ on who is ahead in the race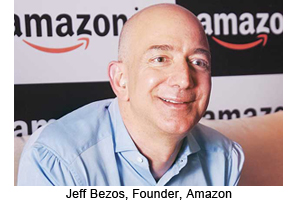 Seattle-based e-commerce giant Amazon should be happy that even before it turns three in India on June 5, the company has emerged a leader in this market. Before rivals can protest, we are not talking numbers yet. The American player has won the first round simply because it has successfully pushed competition to change the narrative and metrics of the online play.
Earlier this week, the almost nine-year-old poster boy of Indian ecommerce, Flipkart, announced in three separate interviews that customer satisfaction would be its mantra from now on. GMV or gross merchandise value of goods sold on the platform, till now the benchmark for success, will be kept aside, said Binny Bansal, who became CEO of Flipkart in January. Not too long ago, Snapdeal CEO Kunal Bahl had the same to say about shedding the GMV goalpost.
In the process, both Flipkart and Snapdeal have endorsed what the American e-commerce major has always maintained and indirectly acknowledged Amazon's heavyweight presence in this market.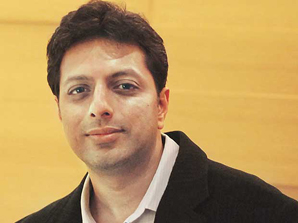 Here's how the customer has always been the central point for Amazon. When asked about the next round of investment coming into India and whether the figure would be higher than the $2 billion announced in 2014, the company's India head, Amit Agarwal, had said in December 2015: "All I can say is that we will not be held back for investments…. We don't manage to a number but to the customer's expectation.'' Also, GMV was never a benchmark that this company referred to, unlike its rivals.
The focus on customer flows from the top. In September 2014, Amazon founder Jeff Bezos had told this newspaper, ''I stay heads down, focused. I encourage these guys (the India team) to not pay attention to a bunch of noise, and rather stay focused on the customer experience, figure out how to get products to customers faster with more reliability, earn trust with customers. The rest will take care of itself.''
In fact, the Bansals of Flipkart have known the napkin sketch of flywheel (with customer at the centre) drawn by Bezos some 17 years ago only too well: the two IITians had worked at Amazon in the US before starting their own venture in 2007.
As for numbers, estimates show that Amazon's growth in India was 250 per cent in 2015 compared to the previous year. This year, the growth has been around 150 per cent. The number of active sellers on the platform is pegged at 85,000 and industry reports have shown that its website is top of the list in e-commerce. The company does not offer separate customer data for different geographies, but it has a total global user base of 300 million plus.

Picking and choosing
Comparisons with Flipkart and Snapdeal are tough. But in a cat and mouse chase, both Amazon and Flipkart or their investors have been dishing out data from time to time, citing analytics firms. In December, two sets of data came out. One was from Bezos in an email to customers. "Just two and a half years from our launch, Amazon.in has become the most visited e-commerce site in India,'' Bezos wrote. He cited data analytics firm ComScore to say Amazon was leading with more than 30 million monthly unique visitors as of October 2015. Flipkart was at 27 million while Snapdeal was at 20 million. These numbers reflected unique visitors to e-commerce sites through desktop or laptop, rather than through mobile apps.
In the same month, Naspers, a South African Internet company, said Flipkart, along with Myntra, had over 50 million monthly active users on its smartphone app, three times larger than those on Snapdeal and Amazon during the September 2015 quarter. Naspers owns 17.4 per cent in Flipkart.
If number of visitors is what Amazon and Flipkart cite to claim leadership position, Snapdeal is peddling transaction numbers for the top slot. Snapdeal co-founder and COO Rohit Bansal said in February that the company has 1 million transacting users on the platform (Snapdeal, Freecharge and Shopo combined), and the number is higher than Amazon and Flipkart put together. Snapdeal aims to grow the transacting user number to 20 million by 2020.
There have been shipment comparisons too. Based on interaction with an unnamed logistic firm, a recent media report said that Amazon was the only e-commerce firm to have grown in shipment share from a year ago. While Amazon's shipment share is said to have grown to 21-24 per cent from 19 per cent earlier, Flipkart's share dropped from 43 per cent to 37 per cent and Snapdeal's from 19 per cent to 14-15 per cent. These numbers could not be verified independently.
Number of sellers is another way of comparing the strength of a player. Against Amazon's active 85,000, Flipkart has more than 100,000 and Snapdeal around 250,000.

The measure of success
Of late, companies have even started measuring the average delivery time as a benchmark in e-commerce. A recent study by PwC put Snapdeal ahead of Amazon and Flipkart in that measure.
Till recently, when the industry referred to GMV as the only solid currency, Flipkart was an undisputed leader at around $10 billion of total sales, followed by Snapdeal at $4 billion and Amazon at $2 billion as of 2015 estimates. One of the analysts that this newspaper spoke to projected the 2017 GMV at $12 billion for Flipkart, $9 billion for Snapdeal and $6.3 billion for Amazon. But according to him, the math could change as it was possible for Amazon to cross Snapdeal's GMV while moving closer to Flipkart, depending on how the three played out the GMV-versus-profitability game.
A report published by Bank of America-Merrill Lynch in May 2015 placed Flipkart on top with 43 per cent market share, followed by Snapdeal at 30 per cent and Amazon at 18 per cent.
One year later, things have moved on. As reported by this paper, in the next 12 to 18 months, Amazon has the potential to be at the top of the pack, executives at three prominent international analyst firms say. If Flipkart and Snapdeal focus more on getting profits, shifting their attention from GMV, Amazon could race ahead faster, they said.
Stumbling blocks
But there are challenges on the way. The riders that came with the recent guidelines allowing 100 per cent FDI in online marketplace companies are among the hurdles. While liberalising e-commerce, the Department of Industrial Policy & Promotion has introduced conditions to ensure that platform owners do not turn sellers. Thus, sales cannot exceed 25 per cent for any vendor, marketplace players or their group companies cannot sell, guarantee and warranty must be the sole responsibilities of the sellers, and platform owners cannot influence pricing of products so that there's a level playing field.
In fact, Amazon highlighted the regulatory risks in its India business, citing the latest e-commerce guidelines, in its filings to the US Securities & Exchange Commission.
Apart from the risk of sellers not being able to offer products at low prices on Amazon, as it may be interpreted as ''influencing pricing'', its worry is also Cloudtail, the most prominent vendor on the platform. Cloudtail, a joint venture of Amazon with Catamaran Ventures, promoted by Infosys founder NR Narayana Murthy, must reduce its sale to adhere with the latest Indian policy.
Even so, analysts believe that Amazon stands a better chance than the rest to be a long-term leader in e-commerce in India, primarily because of its war-chest. Amazon is a $100-billion conglomerate and it does have an open cheque book for India.