Arvind divests 10% in subsidiary to private equity firm for Rs 740 crore
By Chaitanya Muppala | October 26, 2016
Arvind Ltd's stake to decline to 90%; deal valued ay Rs 740 cr, sale proceeds to be used to pare Arvind's debt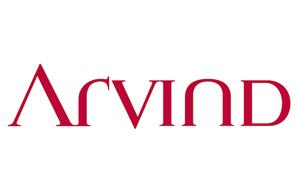 Arvind Ltd, one of India's largest integrated textile and apparel companies, has divested 10 per cent stake in its brand business subsidiary Arvind Lifestyle Brands to Multiples, the private equity firm founded by Renuka Ramnath.

At an enterprise value of Rs 8,000 crore, the deal is valued at Rs 740 crore which would be used by Arvind to reduce its debt. Post this deal, effective November 2016, the overall debt on the group level of the conglomerate would decline to Rs 2,500 crore.

"Arvind has completed a deal under which 10 per cent stake in Arvind's brand business arm has been acquired by Multiples, promoted by Renuka Ramnath. Our brand business has been growing at phenomenal rate over the years. So, the value of our brand business subsidiary is worked out at Rs 8,000 crore," said Sanjay Lalbhai, chairman and managing director, Arvind Ltd.

Arvind's brand portfolio is among the strongest in India and has many power brands that have growth at a phenomenal pace. The business clocked a turnover of Rs 2300 crore for the financial year 2015-16 and is one of the fastest growing businesses in the country with a compounded annual growth rate (CAGR) of 25 per cent over the last three years.

The unmatched portfolio includes global marquee brands such as Calvin Klein, Tommy Hilfiger, US Polo Assn, Ed Hardy, Hanes, Arrow, Gant and Nautica among others.

"The transaction reflects the confidence of the investor community in the overall business strategy, the robustness of the platform and quality of our leadership team. The deal is an important milestone in our journey to be a fashion, apparel and accessories powerhouse," said Lalbhai.

Arvind has got a very interesting and comprehensive portfolio of brands. It has many growth engines. Arvind has a wide portfolio relevant for various sectors including men, women and children; and various kinds of value propositions including luxury, premium and value. Arvind has crystalised its potential by bringing in an investor through selling 10 per cent equity in the brand subsidiary.

"We believe that the new investor will add value to the company. We estimate this business to reach the phenomenal heights in the next five years. I have been saying since long that India has not achieved its full potential in terms of growth in textiles sector. Consumers would start investing in their wardrobe once Indians achieve a sizeable per capita income," said Lalbhai.

With India becoming the fastest growing economy in the world, Arvind estimates the future growth momentum to continue.

"We estimate our business to treble in the next five years from the Rs 3200 crore now to Rs 9000 crore by 2022," said Suresh J, Managing Director and Chief Executive Officer, Arvind Ltd.