Ashman quits as Hypercity CEO
By Chaitanya Muppala | Vjmedia Works | June 18, 2014
Is likely to relocate to the UK to join a retailer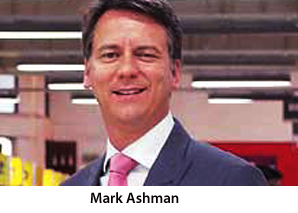 Mark Ashman has quit as chief executive of Hypercity, Shoppers Stop's hypermarket chain, after three and a half years at the post. It is learnt Ashman, earlier with British chain Marks & Spencer, is relocating to the UK to join a retailer.
When contacted, Ashman said: "My contract has come to an end. My brief was to make the model work and make it profitable. We have made good progress on that front."
A Shoppers Stop spokesperson said: "Mark Ashman has successfully led Hypercity over the last three and a half years. Under his able leadership, Hypercity has expanded and grown. Ashman's contract is expiring and he will be moving on to pursue other opportunities. We wish him all the best."
This comes at a time when the company has undertaken many initiatives such as reducing store size to turn around the loss-making company. Hypercity, which runs 15 stores, is looking at an Ebitda (earnings before interest, taxes, depreciation and ammortisation) break-even this financial year; at the net-profit level, it expects to break-even next year.
About two months ago, Ashutosh Chakradeo, chief merchandising officer of Hypercity, had quit.
Ashman has spent about six years in the Indian retail segment. Earlier, he was chief executive of Marks & Spencer in India. Globally, he had a stint of about six years at Marks & Spencer, in various capacities. As international managing director of the company, he led the strategic review of Indian market opportunities, short-listed an Indian partner and oversaw the formation of Reliance and M&S joint venture.