Atchayam looks out for fresh PE funding, launches Foodbox
By Adam Devey Smith | Vjmedia Works | February 21, 2014
Plans are to invest Rs 60-70 cr in the next two years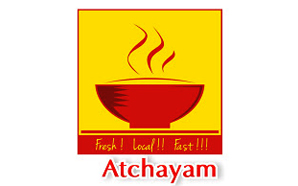 Atchayam Business Solutions Private Ltd, a start up firm based out of Chennai, is in talks with private equity players for fresh round of funding. "We are in the process of raising funds to support our plans. We have readied the future expansion plan," said Satish Chamyvelumani, CEO of Atchayam Business Solutions.
Plans are to invest Rs 60-70 crore in the next two years, said Ramesh Narayanan, chief financial officer of the company. The company had received funding from the US-based private equity firm during the first round.
It expects its business turnover to rise to Rs 100 crore in the next five years.
Launched in 2012, Atchayam has two outlets in Chennai and is planning to open around 40 stores in the next two years in various cities.
The company today has launched Foodbox, an automated restaurant chain for delivering multi-brand cuisines. Foodbox deals with automated machine delivery of packaged food drawn from established restaurants.
The company has tied up with six restaurant chains in the city and is in talks with several others to offer its services.
According to the service, buyers could surf through the menu on the touch screen in the outlet and can pay the bill through payment card or handing over cash to the store keeper. It also plans to set up outlets at railway and bus stations, highways, high streets, large universities, hospitals and large scale retailers, said Narayanan. It has also tied up with online bus ticket provider TicketGoose.com India Pvt Ltd and is in talks with some of the airlines and airports authority to offer food packages inside the airports.