Awadhi (QSR) chain launches in Kolkata
By VJ Media Bureau | Vjmedia Works | July 12, 2013
Lazeez will be soon opening outlets in Mumbai, Delhi, Bangalore and Chennai as well as looking for opportunities beyond India.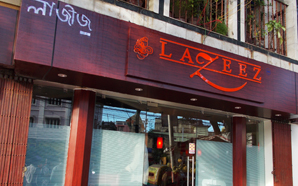 Lazeez, the first of the Mughlai and Awadhi Quick Service Restaurant (QSR) chain from the house Shiraz Hotels Pvt. Ltd. opened its outlet in Kolkata to welcome the food lovers of the city. The first 900 sq.ft. Lazeez restaurant is situated at Rashbehari Connector, 83 Rajdanga Gold Park (Kasba). Being located in such a strategic point it is all set to make a remarkable presence in the heart of Kolkata. Aimed at the urban crowd, the conventional Shiraz dishes are given a tinge of modern taste here. Ishtiaque Ahmed, Director, Shiraz Restaurants Pvt. Ltd. said, "We have been in the F&B industry for decades now and Shiraz is synonymous with quality Mughlai cuisine. We now want to take this period cuisine to another level and reach out to more patrons across the country. Lazeez will be opening in Mumbai, Delhi and Chennai and we are looking for opportunities beyond India. These will be 80-100 seater restaurants with sit-in facilities and a take-away counter. After Kasba the next outlet will be operational in Rajarhat, Chinar Park."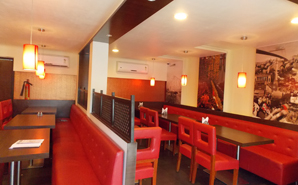 Each city will have one or two "flagship" Lazeez Restaurants which will follow a Standard Operating Procedure so that the quality of the food does not degrade. The décor of the restaurant is simple yet represents the flavor of the city with huge iconic images displayed at the walls of'Howrah bridge, temples of Kolkata, Durga Puja, Shindur Khela(ladies adoring red vermilion), Victoria Memorial' and such. Conceptualised jointly by the in-house team of Shiraz and interior designing companies like Space Interiors & Shakti Interiors all played a vital role in giving a brand identity to this signature outlet.
Ishtiaque further states, "In order to reach out to the people, we are planning more outlets in the near future which will range upto 150 QSR pan India in 3-4 years. In Kolkata solely there will be 14-15 such outlets and we are soon opening in Siliguri, Asansol, Delhi, Hyderabad, Bangalore, Thane within this year.