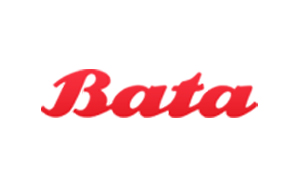 Bata India, which witnessed sluggish sales growth last year on account of competition from the e-commerce space and glitches in its supply chain management IT system, has put in place a three-pronged strategy to regain its double-digit market share.
Speaking on the sidelines of the company's 82nd annual general meeting, R Gopalakrishnan, group managing director of Bata South Asia, said the company would focus on design & development, investment in deepening Bata loyalty programme, and upgrading its factories.
The company plans to invest Rs 80-100 crore in the current financial year for investments in retail, manufacturing and other business units. About 50 per cent of the investments will be in retail expansion.
The company is also looking to strengthen its presence in e-commerce by launching exclusive products for online retailing, for which it will create a portfolio of 500 products. Bata India has been facing intense competition from e-commerce websites, offering deep discounts.
"The move to have exclusive online products will help avoid clash with our offline channels. The online business has been giving deep discounts. However, the business model is changing. Through our e-commerce initiatives, we're trying to attract more young customers," said Gopalakrishnan. He said the company was aiming at a five-time increase in online sales to one million pairs by December 2015, compared to 200,000 in the calendar year 2014. Online sales would be five per cent of the company's total revenue in next few years, he added. At present, the share of online business in overall revenue of Bata India is negligible.
Last year, the company saw a sales growth of around four per cent, against a double-digit growth in the previous year, said Gopalakrishnan. The downward trend was mainly on account of problems in implementing new supply chain IT system.
Bata India will open around 100 retail stores in FY16. Recently, the company had signed an agreement with the Disney brand of footwear for marketing the brand in its stores. The company will also launch its first Power brand store in Delhi soon.
Tax terrorism
Voicing his concern over'tax terrorism', Uday Khanna, chairman of Bata India, said: "There has been a tendency for the past two years for a high-pitched tax demand only to meet revenue target. It is quite unwarranted. We have to go for an appeal, and in 90 per cent cases, we win the case. However, the process is very time-consuming. This is not a specific problem, but an industry-wide issue."