Berleigh launches its e-commerce store
By Nabamita Chatterjee | Vjmedia Works | July 05, 2017
With customization being an integral part of Berleigh\'s offering for their two brands, Andrés Sandre and Duke & Dexter, they\'ll be soon extending the service online as well.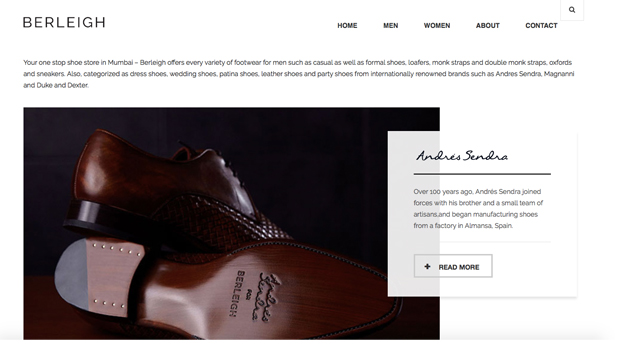 After the launch of their first luxury store in Mumbai, multi-brand footwear & accessories retailer, Berleigh, is now launching their ecommerce store - www.berleigh.com.
Berleigh brings together brands like Duke & Dexter, Andrés Sendra, Magnanni, to name a few for the Indian consumers. Berleigh's ecommerce portal will house accessories and footwear from these brands along with pan-India delivery, options of COD will also be available for the customers.

"After a remarkable response to the launch of Berleigh's first store in Mumbai in April 2017, we decided to take our products and offering online. A large number of our customers don't reside in Mumbai but are well-versed with the international brands we house and are keen to experience our concierge service; through our website and ecommerce portal, we hope to reach out to that well-travelled and discerning customer," says, Payal Bathija, Creative Head at Heel & Buckle Luxury Pvt. Ltd.

Extending their gamut of operations, Berleigh has also taken their bespoke concierge service online to enhance the customer's experience. The concierge service consists of a sales specialist taking customers through the range of shoes available along with the customizations possible, at the location of one's choice, making the experience of shopping all the more convenient and luxurious.