Bharat versus urban India: Brand marketers share insights
By VJ Media Bureau | Vjmedia Works | July 29, 2013
The 6th Annual Rural Marketing Opportunities and Strategies conference held in Mumbai aimed at creating confidence in rural marketing with the focus on improving ROIs.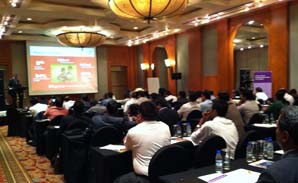 An ASSOCHAM 2012 report shows that 69% of the country's total population continues to live in rural India. The huge potential offered by the rural market was the focus of the 6th Annual Rural Marketing conference, in which brand professionals across segments shared their insights on rural marketing.
The first day of the event saw an interesting presentation by Yadavinder Singh Guleria, VP - Sales and Marketing, Honda Motorcycle and Scooter Pvt Ltd, on creating added advantages through sales and after sales service for rural customers. Madan Mohan Pandey, Head of Sales, Marico, shared another case study on providing convenient and impactful communication vehicles for rural consumer.
'Bharat' as against urban India was the focus of the presentation by Vikas Bali, MD - Accenture, since according to him, the challenges in a rural context differ from taluka to taluka. On achieving profitable and sustainable growth in rural markets, Vikas gave three points to ponder: Reach, Acquire and Retain.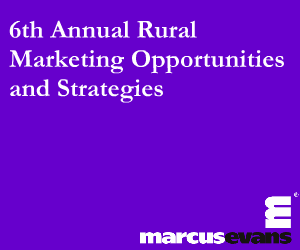 Shailesh Naik GM, & Head from ITC e Chaupal then connected the dots in rural consumer behavior for creating high impact product and service offering. A case study by Rajesh Radhakrishnan, Director of Sales and Marketing, Vritti Solutins Ltd, further demystified some rural challenges in his presentation on'Unique Mass Media for Rural markets'.
Dr. Anurag Priyadarshee, President of Strategic Business, Srei Sahaj e-Village Ltd, later presented a case study on increasing value proposition through collaborations and partnerships with non-competing organizations. Day II also saw some more insightful presentations such as the one by R.K Sinha, Chief Operating Officer, Godrej Consumer Products, who spoke on conducting effective data mining for better returns and engaging in effective measures to track the correlation of market insights and sales volume.
All in all, the event threw good light on the unique dynamics that are at play in the rural marketing context.