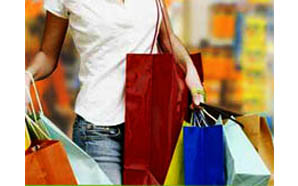 A compromise is being worked out between mall owners and brands over the former's demand for a uniform discount policy across online and offline platforms.

Being bricks-and-mortar retailers, malls have been asking brands to end the practice of offering larger discounts online. They also want new launches and latest collections to be exclusively sold through the physical stores for an initial period, before selling online.

Brands are likely to agree to offer similar discounts across both the channels. However, exclusive launches and latest collection will continue to be available online, sources said.

Brands such as Woodland, United Colors of Benetton and Nikon have taken a clear stand and many might follow.

"As a brand, we follow uniform discounting policy. The reason is the customer buying from a brick-and-mortar store should not feel cheated if he buys from physical stores, which form a majority of retail business," said Harkirat Singh, managing director, Woodland India.

However, Singh added Woodland will continue to launch products and collection online "because we as a brand believe online is a great medium. It helps us overcome the challenges of inventory/space limitations." He expects the share of e-commerce in total sales to be over 20 per cent from the current single digit in three to four years.

Brands including Nikon, Lenovo and Canon had issued advisory to customers to be wary of products sold online offering deep discounts. Defending the advisory, Nikon India's managing director Hiroshi Takashina said predatory pricing hurts both brands and consumer confidence.

Pricing should be organised in some way and it should be reasonable, according to Takashina. "We had got complaints from consumers about fake products and in certain cases the right combination of accessories were not sold."

Speaking recently to Business Standard, Sanjeev Mohanty, managing director of Benetton India Business Unit, had said the brand continued to bank on bricks and mortar as its key driver and the company strictly adhered to a uniform discounting policy. "We have abstained from cutting prices online," said Mohanty.

Citing international examples, experts argue that brands will continue to try to bring a discipline in pricing. They, however, cautioned that it's a difficult job considering the vast and complex chain of suppliers in India.

Globally, in markets such as the US and Europe, brands have tried to get pricing discipline across channels, but the success is limited, Franchise India chairman Gaurav Marya said.

In the battle between online and offline, channel integration is the way forward, experts point out.

Many fashion brands are now integrating online and offline medium with large screen-cum-tablets installed at their own offline stores, where customers can browse through collections, choose and place orders for merchandise not available in physical stores, says Anand Sundaram, CEO of Pioneer Property Zone. The Mumbai-based company handles over 20 retail spaces including malls and city centres across the country.

Woodland, too, spoke of similar plans. "We are in the process of setting up big screens in our physical stores where customers can browse, get access to new and old collections and can also place order online," said Singh.



DISCOUNT PARITY




Woodland, United Colors of Benetton and Nikon have agreed to offer similar discounts online and offline

However, exclusive launches and latest collection will continue to be available online, sources said

Share of e-commerce in brand sales likely to go up at 20% from the single-digit contribution






Advertisement