Build sound shopper marketing strategies, assert experts at In-Store Asia
By VJ Media Bureau | Vjmedia Works | February 21, 2013
Both modern and retail trade need to influence the shopper much more than before in order to get ahead in business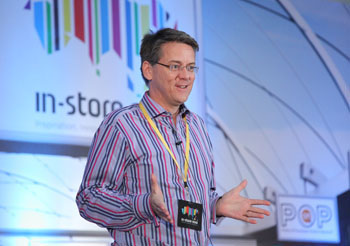 Shopper value is a multiple of quality and price. Stating this at In-Store Asia 2013, in the presentation on'How to successfully capture the new value shopper and keep them', Mark Ashman, CEO, Hypercity Retail (India) Ltd, said that while customers in India are highly price sensitive, Hypercity Retail has maintained sharp focus on providing customers a wide range of goods, quality assurance, and a great shopping convenience and in-store experiences. Elaborating on this in the opening session of day one of In-Store Asia 2013 conference held in Mumbai, Ashman said this approach has helped Hypercity build a large loyal customer base and thereby quell potential threats from increasing competition in the Indian hypermarket space.
Under his leadership, Hypercity has introduced a variety of loyalty programs and promotions like the'Win Win Wednesday' which have generated highly positive customer responses. Ashman acknowledged the growing importance of e-commerce in the retail industry, and added that convincing the internal team on the need to prepare for the future is a big challenge for retail organizations today.
Noting that attrition is another big challenge for retail firms, Ashman said that Hypercity has also taken initiatives like creating a club of people who have worked for 5+ years with the organization. This is one industry where one can start as an associate and rise up to the level of a CEO, he said.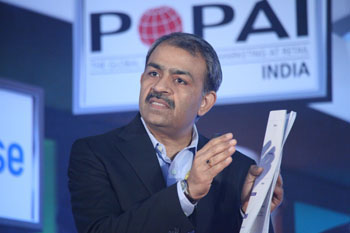 As retail industry expands, the role of sales is fast evolving. Reflecting on this subject in his presentation on'Driving growth through perfect execution in store', Sunil Taldar, Director - Sales & International Business, Mondelez, said that both modern and retail trade need to influence the shopper much more than before in order to get ahead in business. Shopper marketing is a key growth driver, he said, adding that retail firms would do well to build internal shopper marketing organisations that create the necessary expertise internally to influence shoppers. Mondelez has set up its own Shopper Marketing Academy.