Chai Point – Where authentic chai experience gets tech savvy
By VJ Media Works Team | June 26, 2018
Strengthening its position as the largest chai retailing brand in the country, Chai Point unveils its 100th store in Bangalore with an interesting new menu. The company also announced AI-based face recognition billing for loyalty customers - a first-of-its-kind in Indian QSR sector.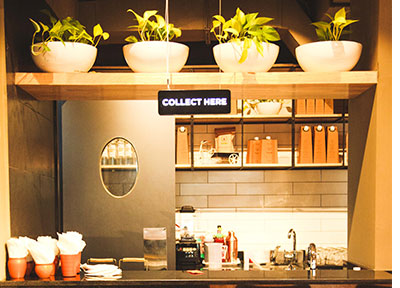 India's largest organised tea retail chain Chai Point recently launched its 100th store in Indiranagar, Bangalore. The company has created a unique brand of tea stores across India in the last few years. Located on 12th Main alongside other high-end restaurants, the 100th store boasts of a new look with a large open seating area which is accentuated with greenery. With the new store launch, the company is also making an effort to elevate the customer experience through design, technology and made-for-chai foods.
Talking about the new store concept, Amuleek Singh Bijral, Co-founder and CEO, Chai Point, says, "The 100th store is an exciting milestone for us. It marks the beginning of a new and enhanced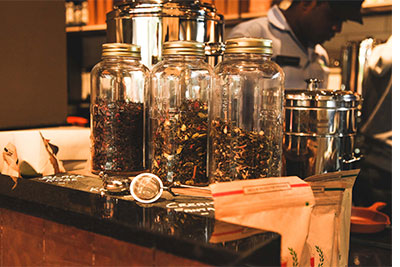 customer experience that we have built by incorporating our learnings from the last seven years. From the store design philosophy to the new made-for-chai menu to billing which uses face recognition technology - everything has been designed to create a rich store experience."
The store follows the brand's new design philosophy which is aimed at creating a warm, authentic and progressive space for young urban chai lovers to meet and socialise. While the contemporary indoor space feels cosy and relaxed, the outdoor open area is lush with greenery to highlight the company's Clean Earth commitment.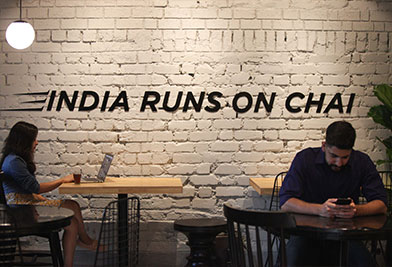 The store's new made-for-chai menu is an interesting mix of authentic and contemporary foods. Their loyalty program PrioriTea will also be seen getting more tech savvy. Customers can now opt for an AI-based face scan to make their billing experience quick and seamless and get higher rewards and benefits. Using technology-led innovations, the company aims to increase its loyalty customer base to 3 million in the next one year.
Chai Point is India's largest organised brand in the INR 1.5 lakh crore Chai market targeting 1 billion Indians. The average per capita consumption of the beverage is increasing at a steady rate of 20-30%. With the launch of its 100th store, Chai Point has evolved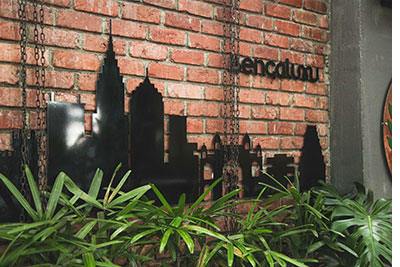 into a formidable player in India's food and beverage industry where it will be competing with several international cafe chains.
The omni-channel company has stores, delivery and fresh-milk based dispenser platform called boxC as its operating channels. boxC, an IOT enabled dispenser has close to 2,000 active installations. Chai Point is also the country's largest hot beverage delivery brand and recently delivered its 11th Lakh flask. Key to Chai Point's multi-channel capability is its proprietary cloud-based platform called SHARK.