Cheil India fortifies its digital team with key appointments
By Nabamita Chatterjee | Vjmedia Works | July 02, 2015
Strengthening its Digital Strategy, the agency is appointing Sidharth Shukla as Deputy General Manager and is also appointing Mohd. Rehan Ali, Bani Kalra and Smita Khandelwal to the digital team.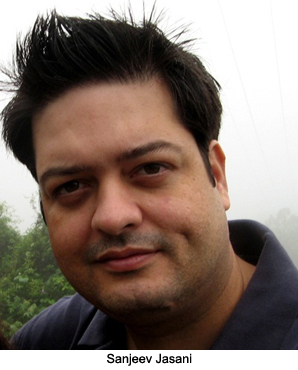 South Korean Marketing & Communications agency, Cheil is investing heavily in its capabilities in India for assembling a formidable presence in the digital market. Recently, Sanjeev Jasani was appointed as the agency's Head of Digital and following that announcement, Cheil India announced its key appointments to further strengthen its Digital team. In Digital Strategy, the agency has roped in Sidharth Shukla as Deputy General Manager and is also appointing Mohd. Rehan Ali, Bani Kalra and Smita Khandelwal to further strengthen the team.
Commenting on these appointments, Sanjeev Jasani said, "Cheil India is already one of the biggest digital teams in the country and we are preparing to grow substantially over the coming months. The core of a great Digital Marketing agency is its people. We are hungry and keen to attract the best in the industry to do cutting edge work. With these talented additions to our team, we are certain to achieve our ambition of becoming the foremost Digital Marketing agency in the country. We are excited to have them join our organization and Cheil India can only get richer by their experience and knowledge.
Sidharth joins Cheil from MRM, McCann Worldgroup where he was National Head- Digital Strategy & Planning. He was with MRM for over 6 years and has previously worked at Tyroo Media, The Indian Express, TimesJobs.com, MacMillan India and KSA Technopak.
Rehan, who is joining as Media Director, was working previously with Reprise Media. He helped take one of Microsoft's key accounts to the global No. 2 position in terms of search performance. Prior to Reprise, he worked with agencies Solutions Digitas, Madison Media and Webchutney and has over 9 years of work experience.
Bani Kalra, who is joining Cheil as Associate Media Director, has over 7 years experience in Digital Marketing and her work has spanned web, mobile, social, SEM and content. Prior to Cheil, she was with Omnicom Group as its Media Director. She has also worked with Starcom Worldwide and FCB Ulka with experience on brands like HP, McDonalds, GSK (Horlicks), Danone, Monster, Aircel, Bausch & Lomb, Whirlpool, SC Johnson etc.
Smita, who is joining as Deputy General Manager of Digital Media, is a Chartered Accountant and a CPA by qualification. She has extensive work-experience in India and the US and was previously with Exponential Interactive, a provider of advertising intelligence and digital media solutions to brands across the world. She has also worked with AIG in New York and with South Korean Auto giant Solutec in Michigan.