Cheil India launches Cheil Design to architect unique brand experiences
Vjmedia Works | August 01, 2017
The wing will offer strategic solutions to brands in terms of packaging, designs and BTL projects.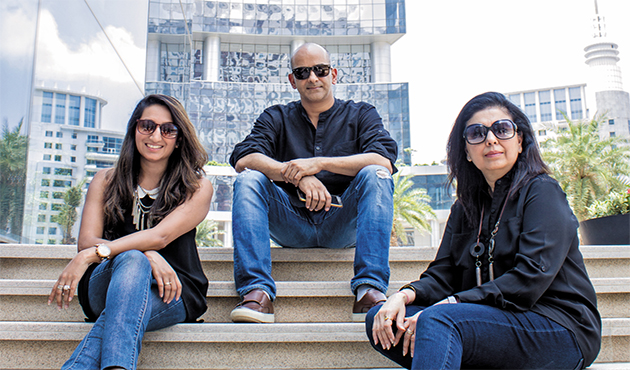 In a long-term strategy to integrate the agency's retail, creative, design and digital verticals, Cheil India has recently unveiled Cheil Design, an in house avant-garde creative specialism with technology at its core. As a multi-disciplinary collective, Cheil Design's area of expertise encompasses brand identity and strategy, corporate identity, brand language, packaging design, interactive design and BTL projects – intended towards innovatively engaging consumers with the brand. The truly integrated approach will help developing highly impactful solutions to best service the clients and offer an added value.

Based out of Delhi, Cheil Design will be headed by Prerna Mehra, who brings in her experience from brands like Glaxo Smith Kline, Coca Cola, Godrej, Honda, Philips, Eicher, Pizza Hut and KFC to name just a few. A winner of Cannes Young Lions Design (India) - 2012, Prerna has worked across disciplines and mediums to explore various facets and aspects of Design.

Speaking on the new venture, Nishi Suri, COO, Cheil SWA said, "Today, more than before, clients lay emphasis on solutions that translate their business into an impactful and immersive experience for their customers. And so, it is imperative that design be strategic and a part of the brand eco system. The time is right to launch Cheil Design. With this, we are elevating design in our thinking to create transformative outcomes for our clients."

Sagar Mahabaleshwarkar, CCO, Cheil SWA added, "Today, technology and creativity go hand in hand. By automating our creative process and thinking, we are only expanding our possibilities. The launch of Cheil Design is a testament of achieving creative excellence by refining our offering to our clients. Cheil Design's ethos is to produce effective and captivating design solutions, underpinned by conceptual thinking, meticulous attention to detail and innovative production."

"The world is thinking design. Design has evolved from being mere looks & aesthetics, to being integrated into the development of product and its communication. Cheil Design, a discerning opportunity, will enable us to create impactful design solutions for our clients. I am very excited to head Cheil Design and look forward to creating some great work with my team." added Prerna Mehra, Head – Cheil Design.