Consumer goods makers in rush to go public
By Manoj Jhethwani | Vjmedia Works | June 05, 2014
Ravi Jaipuria is among a number of promoters considering initial public offerings, given the buoyant capital market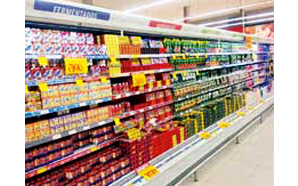 Billionaire bottler Ravi Jaipuria is contemplating listing two companies held by RJ Corp in the next one year. These include Varun Beverages, which houses his bottling interests, and Devyani International, which manages his fast-food and beverage operations.
Jaipuria has not specified the amount he is looking to raise, but says this is the right time to tap the capital markets.
The 59-year-old Jaipuria is not the only promoter to be considering an initial public offering (IPO) for his unlisted entities. As private equity investors drag their feet over investments in consumer goods companies citing steep valuations, these companies are turning to the capital markets to raise money.
And, promoters from all quarters, including regional players such as Balaji Wafers and Manpasand Beverages as well as national players such as Cafe Coffee Day, are eyeing IPOs in the near term.
While CavinKare promoter C K Ranganathan says the timing is right to step into the capital market, he says he is not looking to list his firm, which pioneered the use of sachets in hair care products, anytime soon. "At least not for the next three years. We raised money last year from ChrysCapital and at the moment we are sufficiently funded," he says.
But there is no denying that the buzz around IPOs from small and mid-sized consumer goods companies is growing.
Dhirendra Singh, chairman and managing director, Manpasand Beverages, says the need for capital coupled with the desire to give existing investors, SAIF Partners, an exit route is what prompted his decision to consider an IPO. "We have appointed Kotak Mahindra Capital and India Infoline to manage the issue. The IPO should be out in about six to eight months," he says.
Sanjeev Krishan, leader of the private equity and transaction services at PricewaterhouseCoopers, said, "Typically, a company goes through much less intensive diligence when raising funds through the IPO route, and for some this could be a trigger for going through the process. It is possible that many companies that have tried PE funding over the last few months and not succeeded for various reasons could go the IPO way."
The Rajkot-based Balaji Wafers had been in discussions with various PE investors such as Actis and Capital International and strategic players like Pepsico and Kelloggs. However, mismatched valuations have spoiled its plans. Similarly, the Vadodara-based Manpasand Beverages, maker of mango-based juice drink'Mango Sip', has been struggling to raise money from PE players, which did not materialise due to differences over valuation.
Ankur Bisen of retail consultancy Technopak Advisors said, "Since 2009, PE funds in India have been under a lot of pressure for good returns. They are quite diligent in looking for prospects with sustainable growth rather than to just look at potential targets with an overall sector theme."
On the other hand, success stories among recently floated retail and consumer companies have brought the cheer back into the IPO market.
Search firm Just Dial has been performing well. Its share price closed at Rs 1,306 on Wednesday, more than double of the Rs 530 at which it listed a year ago. Its market capitalisation has gone from Rs 3,700 crore at the time of listing to Rs 9,165 crore. Last month, shares of Wonderla Holidays, an amusement park operator, were listed at Rs 157.6, up 26 per cent from their issue price of Rs 125 apiece. Since then, the stock has rallied about 34 per cent.
"The market at this stage does not have the appetite for very large IPOs. If priced well, many of these companies can raise decent sums of money," said Navroz Mahudawala, founder of Candle Partners. "That could be goading many to consider IPOs. Many of these companies are also great concept buys. They can attract institutional investors, which is what appears to be attracting promoters to the idea of an IPO," he added.