Cricketing merchandise orders may see a dip during World Cup
By Surya Prakash Gowda | Vjmedia Works | December 09, 2014
Domestic knitwear industry anticipates over 50% decline in orders for cricket apparel merchandise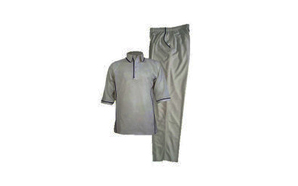 With the ICC Cricket World Cup 2015 being held in Australia-New Zealand, the domestic knitwear industry based out of Ludhiana and Tirupur is anticipating over 50 per cent decline in orders for cricket apparel merchandise as compared to the previous edition in 2011.
Knitwear players state that diminishing popularity of IPL coupled with the ICC World Cup being held outside of India, demand for cricketing apparel merchandise may not see enough takers among buyers. The cricketing merchandise based on different teams of cricketing franchise usually includes knitted jerseys, caps, wrist bands and other accessories along with branding of sponsors.
"The number of fans traveling to the cricket venues for the World Cup will be limited. Also, IPL is witnessing diminishing popularity. Hence, the demand for cricketing apparel merchandise is anticipated to decline by 50 per cent for the cricketing season of 2015, especially compared to the previous edition of World Cup in 2011," said Ajit Lakra, president of Ludhiana Knitters' Association (LKA), refusing to divulge exact order details.
According to Tirupur based manufacturers, no industry data is available on exact number of orders since various brands and sponsors outsource work to apparel manufacturers in various parts of the country.
On one hand while the world cup being hosted outside India may act as a dampener to demand for cricketing merchandise, the IPL which is held every year has also seen continual decline in demand as well as orders. For instance, last year, the orders for IPL apparel merchandise dwindled by at least 20-25 per cent.
Last year, Mumbai-based SVG Fashion which had received orders to the tune of five million pieces of knitted apparel from brands like Adidas, Nike and Reebok, had actually witnessed a dip in orders.
"The craze over IPL seems to be dwindling coupled with a dull retail market. This may have led to apparel orders meant for the IPL season have declined by 20-25 per cent at least. The trend of decline had anyway begun since couple of years," Satyanarayan Agarwal, founder of SVG Fashion had stated earlier.
Moreover, the orders had also seen delay during the previous edition of IPL this year. "With each passing season, planning of sponsored apparel orders has taken a hit with last minute IPL sponsorship changes taking place frequently. Such frequent last minute additions in sponsorships forces garmenters to make several changes in the apparel orders which delays the supply as well," according to a knitwear player who supplies IPL merchandise to brands like Adidas, Reebok and Nike, among others.