Curato, the first ever multi-designer menswear store in Mumbai
By Rita G Chauhan | October 27, 2018
The first ever one-stop multi-designer menswear fashion destination, Curato opened its flagship outlet in Mumbai. The brand is planning to enter to Delhi with the launch of its next store.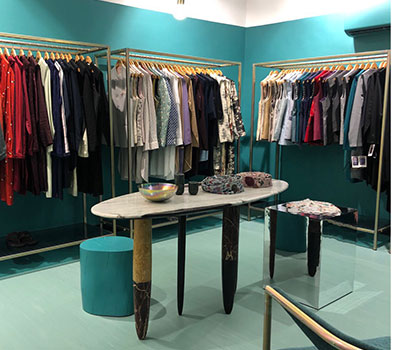 Curato ('Curate' in Italian), the one-stop shopping destination for menswear fashion segment, opens its door to the public at Delta Houses, 18th Road, Khar West, Mumbai. The outlet is the city's first ever multi-designers outlet dedicated to men sartorial needs. Spread across about 1600 sq ft area, the outlet display showcases a wide range of clothing, accessories and footwear from 40 renowned designers to budding ones across India.
The vision for the store design is to use the natural structure of the bungalow and assign each room to a category of men's fashion. Renowned architect and interior designer Kunaal Kyhaan Seolekar of Studio HAUS has tried different ideas to make a quaint garden like space. The space is divided into classic, casual, fusion and accessories sections. Each room evokes a certain mood and gives a consumption cue to the customer. The dedicated monochrome aesthetic, modern surface finishes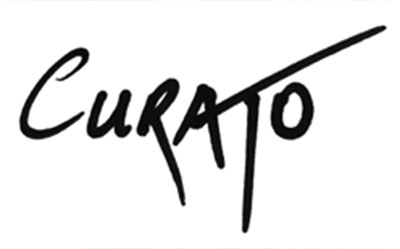 and visual styling in each room narrate a unique story to the customers and enhance their shopping experience.
Talking about the launch, co-founder Shibani Bhagat shares with Retail4Growth, "This is a destination that caters a new generation of fashion conscious, trendy men and provides an immersive and congenial experience. During my wedding preparations, all the men in my life grappled with the same problem of where to shop. There was no customised experiences for men, where they could find the best collections and variety of apparel, all in the same retail space. We found ourselves making countless trips to individual designers or tailoring outfits at multiple bespoke outlets from all over India, which was both time consuming and expensive. That's when I realised there was a prominent gap in the market."
Co-founder, Tanisha Rahimtoola Agarwal adds, "Designers have become more experimental with men's clothing, whilst still maintaining their classic styles. After intensive research, data has proven that there is an increase in retail shopping by men but at the same time, there are a lot of multi designer stores that cater to either just women, or a mix of men and women; none of which are purely for menswear."
Curato is a one-stop-shop for men, with an amalgamation of designers - both classic and contemporary, for all the fashion forward men. The brand aims to cater to men across age groups and their diverse styles and is planning to open next stops at Delhi and Kolkata. Meanwhile before opening outlet there, It will do some cool exhibitions and pop-ups all across the country to make the men more fashionable than ever.
Moreover, Bollywood's actor Kartik Aaryan, cricketer Hardik Pandya, Jackie Shroff and many more celebrities graced the launch of this multi-designer menswear store.
Similar News
Menswear bespoke label SS HOMME opens its second store in Pune recently after its first store in Mumbai.
Tailorman is present across seven stores in India and plans to open new stores in Delhi and Mumbai. The designer label will look at the East with more stores after consolidating this one.
The brand plans on opening more stores in Kolkata, with the second one in Kankurgachhi area and other cities in the near future.
Class of Men is rooted in the regal tradition of patronised and bespoke tailoring for royalty. Today the business has expanded to include readymade garments of more than 15 national and international brands. Retail Yatra unveils this success story in its Surat journey.