Darling Retail unveils 60th store at Thanjavur in Tamil Nadu
By Swaminathan Balasubramanian | January 02, 2019
The home appliances and furniture retail brand aims to increase its small format network soon.
Tamil Nadu based Darling Retail has inaugurated its 60th showroom in Thanjavur. The 30 year old retail brand, which sells electronics, home appliances and furniture, has large format stores and also small format outlets, which are called 'Darling Mini'.
Navaraja Murugan, Director, Darling Retail says, talking about the stores, "The average size of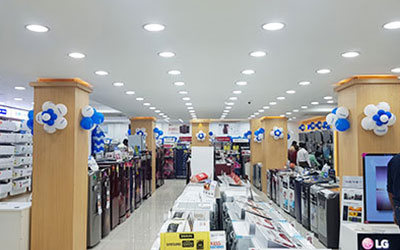 our large stores is between 10,000 and 12,000 sq ft and our mini stores are spread across 2 000 sq ft. We have been in the business of electronics retailing for the past 30 years and furniture retailing for the past 10 years. While there are plenty of showrooms in both these categories, we focus on innovation and giving the best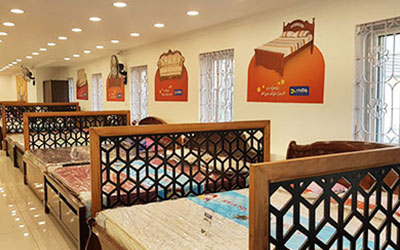 customer experience."
The retailer's approach is to have select products at the mini stores, while directing the customers wanting more to the nearest large format stores. The company also plans to focus more on the mini stores in the near future, at least in places with a population of about 30 lakhs.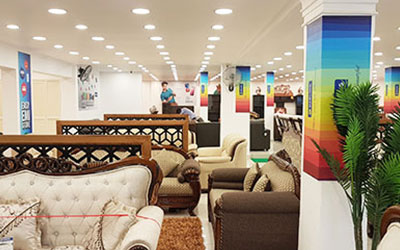 Displays and categories
The retailer strongly believes that lighting and display can influence customers' purchase decisions. "Within our store, we have created bifurcated sections for select furniture and each section has been created to look like an exact replica of a room at home. Our special lights also enhance the look and feel," says Murugan.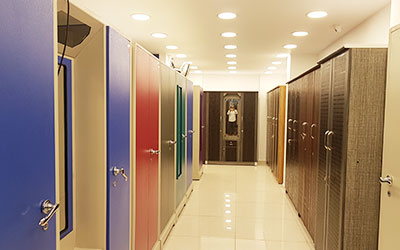 He further adds that a high-value furniture is offered as a solution rather than as a product wherein the focus is on giving the customer an experience. Such experience zones have also been created for the office furniture segments that resemble a corporate environment.
In the home appliances segments, Darling ensures a concept-driven display. The products are displayed by means of size or capacity. For example in the television category, most retailers categorize the products as per the brand. But Darling has made the segregation in terms of the sizes as the company believes that this speeds up the customer's purchase decisions. As Murugan points out, when the products are segregated in terms of size, the customers can easily compare and buy without getting confused by the clutter.
Darling has also done some innovation in the mattress section in terms of the arrangement. Clear demarcation between the mattresses breaks the monotony of display and also makes it friendly for the customer. The retailer also ensures consistency of customer experience across all the stores. This means pure white light for electronics, yellow lights for furniture and spot lights for the experience zones.
Similar News
The company is aiming at a turnover of Rs 1,100 crore by 2020-'21 and plans to add 80 new stores in the same period.
The 2nd EBO of the apparel line from the RP-Sanjiv Goenka Group is spread across 2000 sq. ft and the retail brand expects to garner a turnover of Rs 300 crore in the next 3-4 years.