Demonetisation in India, recession in Brazil impact Unilever's global sales
January 27, 2017
The impact of currency purge in India is likely to continue for some time, the parent of HUL said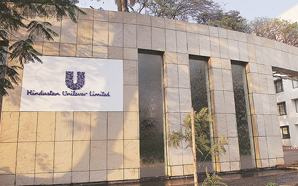 Unilever has said that demonetisation in India and a recession in Brazil had an impact on its fourth-quarter results as global consumer major's sales missed estimates.

The impact of currency purge in India is likely to continue for some time, the parent of Hindustan Unilever Ltd (HUL) said.

In October-December, Unilever's underlying sales rose 2.2 per cent, its worst performance in two years and lower than analyst estimates of 2.6 per cent, according to Bloomberg.

Unilever said in a conference call after announcing its earnings that the impact of demonetisation was felt the most in central India as the banking sector is not too strong there. However, southern and western parts of the country were less impacted, it said. The Anglo-Dutch company said consumers resorted to buying essential items and also purchased smaller packs to tide over the currency purge.

Unilever's management reiterated HUL's Monday statement that India has started to witness some signs of improvement, and added that the company expects stocking to increase in the months of February, March and April.

Sanjiv Mehta, managing director of HUL, had said on Monday in a press briefing after announcing the company's results that the demand will return once liquidity situation improves.

In the October-December quarter, India's largest fast-moving consumer goods company saw its volume decline by four per cent. Its total revenue fell 0.8 per cent to Rs 8,318 crore as the company took a four per cent price hike in the quarter to offset the rise in cost of raw material.

Unilever said it has to wait and see the impact the Good and Services Tax will have once it is implemented. Unilever expects raw material costs to be higher this year and sees its global sales growth to be in the range of three to five per cent.

In 2016, Unilever's net profit was up 5.5 per cent to 5.5 billion euros, while its turnover was down by one per cent to 52.7 billion euros. The company's underlying sales growth last year stood at 3.7 per cent.