Digital transformation a key focus area at EuroShop 2020
By Retail4Growth Team | February 26, 2020
Trade visitors from a total of 142 countries attended the retail trade fair held during February 16th-20th, 2020 at Dusseldorf .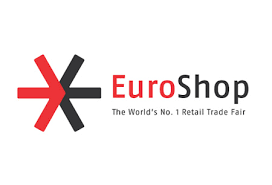 EuroShop 2020, the World's No.1 Retail Trade Fair, culminated on 20th February 2020 after five days of varied programmes in Düsseldorf.
According to Messe Düsseldorf, which organizes EuroShop, 2,300 exhibitors from 57 nations participated in the show and 94,000 visitors travelled to the Rhine to gather information on the line-up of products, attended the show.
"We are delighted that EuroShop once again proved to be the most relevant platform for the global retail community when it comes to trends, inspirations and networking. Our exhibitors deserve the highest praise for their loyalty. With their innovative power they again proved the major attraction for an entire industry," said Erhard Wienkamp, Managing Director at Messe Düsseldorf, voicing his great satisfaction with EuroShop 2020 results.
"This high level of international interest clearly documents the dynamism of the global retail world and the exceptional position EuroShop enjoys as its economic engine," said Michael Gerling, Chairman of the EuroShop Advisory Board and CEO of the EHI Retail Institute Cologne.
At EuroShop 2020 digital transformation was, therefore, a key focus, also in terms of achieving the highest energy efficiency and sustainability possible."Retail digitalisation is booming. It enables retailers to offer their shoppers even more services and link online and offline channels, on the one hand, while simplifying process flows, logistics and lots more, on the other," Gerling added.
The varied programme of lectures held on the individual Stages on such topics as Retail Technology, Architecture and Store Design or Expo & Event was well attended across the board. Due to the current situation associated with the Coronavirus, 19,000 visitors less attended this time than at the record event 2017.
The next EuroShop will be held in Düsseldorf from 26 February to 2 March 2023.