Diwali sales may help Snapdeal reach top
By Jim Hollen | September 04, 2015
Last year, traffic jumped 15 times on Snapdeal's'Big Sale Day' on Oct 6, when it had clocked Rs 1 crore a minute of sales over 10 hours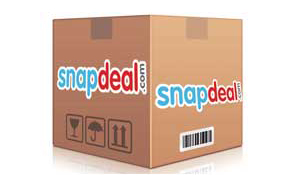 E-commerce firm Snapdeal, which is eyeing the top slot in the sector by selling more on its platform than market leader Flipkart, is preparing to show the first set of results when online festive sales kick off next month. With China's Alibaba as a strategic investor now, Snapdeal festival sale is expected to have an edge, a source said. But, the company didn't comment on Alibaba's role in the upcoming event.
Srinivas Murthy, who recently joined as the marketing head at Snapdeal, told Business Standard that the traffic and sales would see a "huge multiple" jump on the festival offer days. There would be "meaningful category additions" and "crazy offers", he said. A festival campaign is in the works but must be kept under wraps for competitive reasons, Murthy said.
Last year, traffic had jumped 15 times on its 'Big Sale Day' on October 6, when it had clocked Rs 1 crore a minute of sales over a period of 10 hours.
Big Sale Day was Snapdeal's response to Flipkart's Big Billion Day. Big Billion Day sales, at $100 million (Rs 600 crore at that time) for 10 hours, was similar to Snapdeal's numbers. For both, the festival sales of last year had fired their respective GMV (gross merchandise volume), a nomenclature that e-commerce players use instead of revenue. Snapdeal, at a GMV run rate of over $4 billion as of August, is targeting to beat Flipkart by March. Flipkart, which had an estimated $4 billion GMV in March, is aiming for $10 billion to $12 billion by March next year.
Should the competition worry about the Snapdeal festival sale, which is likely to be more widespread rather than a single-day event? Murthy said, "yes", echoing the sentiments of co-founder and chief executive Kunal Bahl, who recently said Snapdeal was looking at the number one position by March 2016. ''We have been number one on many days. But we must be on the top on a sustained basis,'' Murthy said.
The run-up to the Big Billion Day in October 2014 had coincided with Amazon founder and chief executive Jeff Bezos' India visit last year, but Flipkart co-founder Sachin Bansal had to apologise to buyers later for technical glitches during the one-day sale after social media hit out at the firm. Bansal had then promised that the next edition would live up to expectations.
To keep its promise, Flipkart is learnt to have begun preparations very early in the year. Although it refused to reply to any questions related to Big Billion Day, the company has got a large team working dedicatedly on the festival sale.
"On the technology front, we had a fair share of learning from the 'Big Billion Day' last year," Sachin Bansal had told this newspaper earlier. "There were some glitches but we have made significant progress and used this learning to scale up our technology and supply-chain backbone, to strengthen our demand-predictive capability and make the 2015 version bigger and smoother."
Last time, Snapdeal had reacted to Flipkart's Big Billion Day, but will it set the agenda this time for the industry or follow the leader again? Murthy said, "We always had our own mind, we were not just reactionary last time." He added, "We reserve the right to tactically respond to any opportunity."
According to Murthy, who came to Snapdeal with experience from Coca-Cola and GlaxoSmithKline, Diwali sales may be like board exams, but you do study through the year.