Dubai-based Danube Home enters India
By Retail4Growth Bureau | November 06, 2018
Dubai-based home interior solutions Danube Home launches in India with their first store in Hyderabad. It will offer 30,000 home furnishing products ranging from soft to hard furnishings under one roof.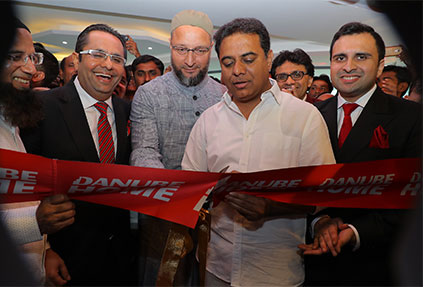 Danube Home, part of Dubai-based diversified business conglomerate Danube Group, has opened its first store in Hyderabad, India. The store is spread across 60,000 square feet and is located at the largest malls of India, Sarath City Capital Mall, Gachibowli. It will offer 30,000 affordable home furnishing products ranging from soft to hard furnishings under one roof.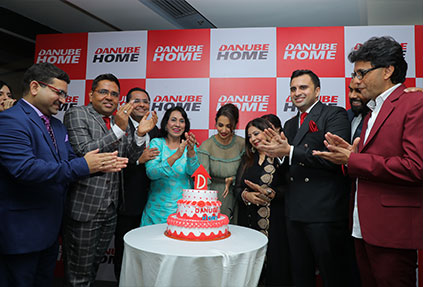 The products are sourced from 20 plus countries such as US, Spain, Italy, Turkey, Malaysia etc. and more than 30% of the products are sourced from India.
The customers shall enjoy free interior designing services from expert interior designers based out of the store. Danube Group proposes to set up 10 large format showrooms, a large logistics hub, transport network and associated facilities over the next five years in India.
On the occasion Adel Sajan, Director, Danube Home said "The entry in India is a significant step in our global expansion plan and we are very excited to open our first showroom in Hyderabad which is one of the fastest growing cities in the country. More than 32.5% of India's 1.35 billion people currently live in urban environment. With 7% growth in gross domestic product (GDP), India is expected to see a faster expansion of urban population that will trigger the growth in demand for home furnishing products and solutions. We are targeting the country's growing millennial population, middle class, dual income group, and upwardly mobile professionals which comprises a huge market for us.
He further added, "Danube Home is a great mix of International collection of Home Interior & Furnishing products retailed at unbelievable prices. Danube Home has created a niche in the home Interior solution market in the Middle East by catering to the demand of diverse nationalities. We are confident that the company is prepared to serve the urban Indian market where demand for such products and professional service is growing every day."
Jayesh Ranjan (IAS), Principal Secretary, Industries and Commerce (I&C) Department, Information Technology, Electronics and Communications (ITE&C) Department, Government of Telangana, said "Danube Home's inauguration has been timed well with the festive season, when people are looking to buy new home furnishing products. I am happy that Danube selected Hyderabad for opening their first store in India, with an investment of INR 40 crore and are adding 200 new jobs. I look forward to their next big box store opening in Telangana within the next five years and wish them success in their expansion plans across India."
Shubhojit Mahalanobis, General Manager Danube Home, said "The brand's entry into the Indian market will not only create direct employment, but will support local industries by sourcing products from across India. This will also help us boost the Make in India initiative with home décor and home furnishing products and export them to other markets – such as the Middle East – where we have a strong presence. We have a robust expansion plan in hand, and we are hoping to have a great response from the first store launch in Hyderabad. We have a lot of surprises for our customers and shall ensure our global commitment of exemplary service standards with fantastic prices is carried forward in the Indian sub-continent".
Danube Home is seeking a foothold in India at a time, when investment in 100 Smart Cities project is expected to transform the infrastructure and urban environment to a new level and attract more skilled professionals.
Similar News
Spread across 4,00,000 sq ft area and located at Hyderabad's tech hub HITEC City, IKEA's first store in India is the brand's formal commencement to open retail stores in 40+ cities across the country. The retailer's entry into India's retail shore is expected to challenge value shopping in home segment.
HomeLane will expand to 13 experience centers by the end of this year. Present in 5 cities now, the brand aims to scale up presence across the country and complete 12 homes/ day by March-April 2018, which is currently at 6 homes/day.
Kurl-on is aggressive to expand its retail footprints to strengthen the leadership stance in the industry. The company has opened its 15th 'Home Komfort' outlet in Guwahati recently while another 5 are coming soon.
Strengthening presence in the offline space, Urban Ladder launched its exclusive sofa lounge at HSR Layout in Bangalore. According to the retailer, the long-term plan is to open 6 sofa lounges across India by December 2017