E-grocery app survey shows 54% of women, 46% of men shop online for groceries
By Retail4Growth Team | April 08, 2021
FreshToHome's FTH Daily, the subscription-based e-grocery app recently held a survey across Pune, Hyderabad, and Bangalore, which also showed that an average total spends of Rs.5000-6000 per wallet were made by the consumers while the average spend on only milk purchasers was around Rs.3000 per month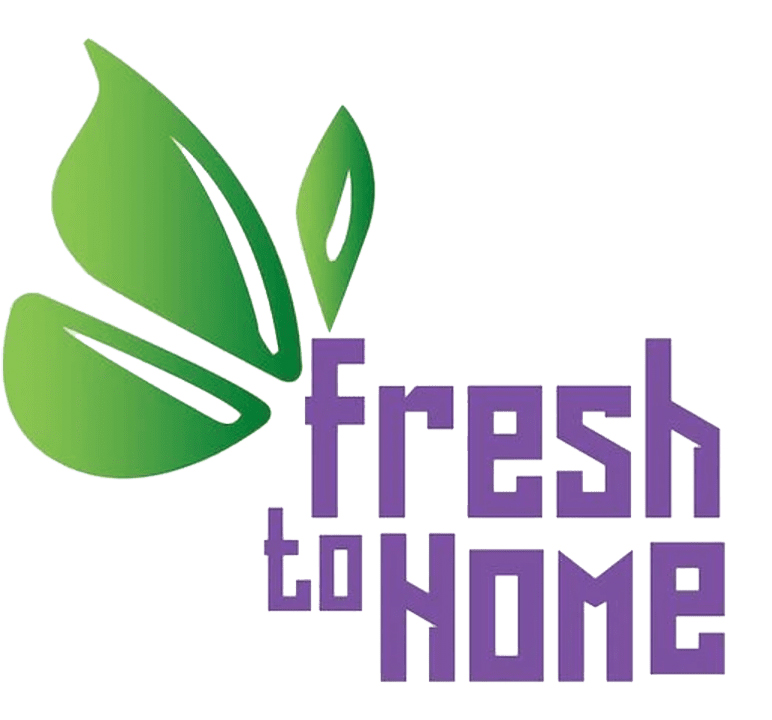 FreshToHome's FTH Daily, the subscription-based e-grocery app with its services spread across Pune, Hyderabad, and Bangalore, recently held a survey that revealed some e-grocery trends.
The trend report observed that the platform gets maximum orders on Tuesdays and Wednesdays out of which 60% of the orders are made towards the evening. Thus, there is variation in the usual pattern of ordering fruits and vegetables over the weekend. Additionally, the 'no delivery charges' feature of FTH Daily, has enabled the customers to place orders on daily basis and enjoy maximum nutritional value. The survey also revealed that 54% of women and 46% of men shop online for groceries. The survey revealed that milk, fruits, and vegetables are the most ordered items. And the customers also place fruits & vegetable orders along with their milk subscription. The survey hinted at an average total spends of Rs.5000-6000 per wallet made by the consumers while the average spend on only milk purchasers was around Rs.3000 per month. It was also discovered that 60% of wallet recharges were through UPI payments.
One of the revelations of the trends included over 10 lac orders approx. per month across Bangalore, Hyderabad, and Pune. With mostly positive feedback from customers, FTH Daily enjoys a rating of 8.6 out of 10 for the timeliness of the delivery and 8.5 out of 10 for delivery accuracy. The customer feedback also highlighted that their product quality, value for money are highly recommended. And that explains why 96% of its customers are returning every month. Product+price+delivery mix seems to have hit the sweet spot with urban Indians as the FTH App grows from strength to strength with an enviable 96% monthly retention number- highest in the Industry.
Commenting on the survey findings, Shan Kadavil, CEO, FTH Daily and FreshToHome said, "The trend report and the survey has been extremely satisfying. Pleased to see that FTH Daily customers have rated our quality and price as the most desired attributes. This motivates us to keep performing better. We aim to become our customers' daily nutrition partner, catering to their daily nutrition needs at competitive prices. Our free delivery platform allows our customers to order only what they want daily thereby preserving nutrition intact. Looking at the success in Bangalore, Hyderabad, and Pune, we are motivated to expand our operations to other metros. Based on the survey findings, we are deepening our supply chain and network expansion, which mainly begins from procuring directly from the farmers and ends at delivery of fresh products to the consumers guaranteeing 100% nutritional value. We are also looking at expanding the product portfolio with organic and private label range"

FTH Daily, subscription based e grocery initiative of FreshToHome, offers everything from farm-fresh milk to dairy products to fruits and vegetables, right at the customers' doorstep through a free and super-fast delivery service. The supply chain is attuned to ensure "delivering nutrition at its max" especially in the case of fruits and vegetables to the customers through swiftness of supply chain operations - sourcing to processing and delivery. The service enables the customers to consume fresh fruits and vegetables every day rather than storing them for longer periods of time, which affects their nutritional value. The free delivery feature enables customers to order only the daily consumable quantity every day.
About FTH Daily

FreshToHome's FTH Daily is a subscription-based e-grocery app that offers free delivery service every day for all the daily essentials such as farm-fresh fruits and vegetables, dairy, bakery, grocery and staples, and a variety of other food products right at a customer's doorstep.
The app is currently available for Android & IOS users located in Pune, Hyderabad & Bangalore. FTH Daily presently offers over 2500 products, which are being scaled to 5000, at competitive prices.

With an intent to deliver farm fresh fruits and vegetables, FTH Daily offers its customers free daily delivery service with no minimum order. The process ends the hoarding habit of its customers during which all food items lose their nutritional value and taste. Customers can also place orders for an early morning delivery, even before 7:30 am. Keeping in mind the varied nutritional needs of its customers, FTH Daily offers some 70+ milk varieties to choose from. These features get FTH Daily over 35000k orders per day from 100,000+ happy customers.