eBay seeks to recover lost ground through Flipkart deal
Vjmedia Works | April 11, 2017
US major lost its first movers advantage, now wants to secure its investments in the country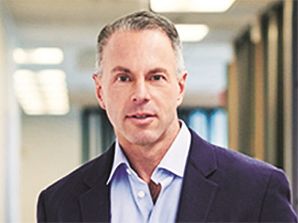 Relevance is what US e-commerce major eBay will gain from giving its India business to online marketplace Flipkart. Being here for more than a decade and losing the first-mover advantage long back to other e-commerce players, eBay is hoping to recover lost ground through its latest deal with Flipkart.

Despite entering India soon after acquiring Baazee.com in 2004, eBay was relegated to the sidelines. The firm, which allowed peer-to-peer transactions, was outranked not just by Flipkart and Amazon but also younger local firms, such as Snapdeal, Paytm and Shopclues.

According to sources close to eBay India, while the company's business model was completely different from that of Flipkart, there were synergies, particularly in technology and building a marketplace where consumers transact between each other. This, the sources said, can help Flipkart plug a crucial gap against Amazon, which integrated its peer-to-peer platform Junglee to offer the service to Indian users. Amazon is already reaching out to consumers, who bought goods on its platform, to resell it to those looking for deals.

eBay will bring a host of global sellers to Flipkart, benefitting the Bengaluru-based firm.

"This arrangement will give Flipkart the global exposure it needs. In turn, eBay will become a more active player in India, something which it has not been able to do on its own," said a source close to the firm.

eBay has around 50-member technology team in India.

eBay Inc and Flipkart have agreed to jointly pursue e-commerce opportunities in India. In exchange for an equity stake in Flipkart, eBay will make a $500-million cash investment in the company and sell its eBay.in business. Flipkart will own and operate the eBay.in business upon the close of the transaction.

eBay and Flipkart have also entered into an exclusive agreement, under which they will jointly pursue cross-border trade opportunities to make eBay's global inventory accessible to India consumers, while eBay's millions of active buyers globally will have access to more unique Indian inventory provided by Flipkart. According to industry experts, eBay's strategic alliance will not only help it cut its losses in India but also become a third viable player in the race, alongside Amazon and Alibaba.

"The point is eBay has been in India for long. While Amazon is already been here in a big way and Alibaba might put its might behind Paytm, this strategic alliance would help eBay cut losses and in the process make it a three-player race. They cannot afford to leave India, and this strategic alliance helps," said Amarjeet Singh, partner, tax, KPMG in India.

Experts also believe Flipkart will gain from eBay's consumer-to-consumer and auction business.

While the terms of the deal are yet to be finalised, sources close to eBay said that once the deal is done, its Mumbai headquarters would be shifted to Flipkart's Bengaluru office. The name of the eBay site after Flipkart takeover is yet to be decided.

eBay has made it clear that Flipkart is the key component of its India plan. "eBay is committed to winning in India in partnership with Flipkart. Our exclusive global trade partnership will allow eBay and Flipkart to reach even more consumers around the world," said Devin Wenig, president and CEO of eBay Inc.