EKAM top open more stores & focus on omnichannel strategy
By Chanda Kumar | July 24, 2018
EKAM opens their second store in Mangalore, showcasing exclusive collection of home and personal care products, in a contemporary setting.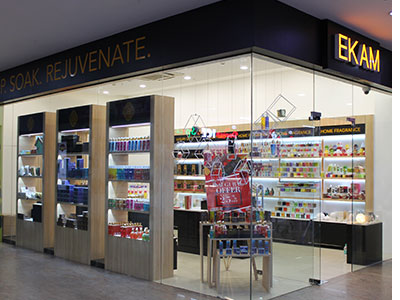 EKAM, the luxury brand has opened its second store, in Mangalore at City Centre Mall, located on K S Rao Road. The store, with a surface area of more than 400 m², is located in what is considered one among the largest shopping centres in the Coastal Belt (City Centre).
Following the success of its existing store at Phoenix Mall, ITPL Road, Bangalore - the new store offers a complete range of home and personal care collection from handcrafted soap bars to shower gels; exfoliating scrubs to a variety of divine scented candles and accessories . The new Ekam store is more spacious and offers some of the most exotic fragrances in an ambience of detailed decor and contemporary style, adopting the interior design concept established by the firm.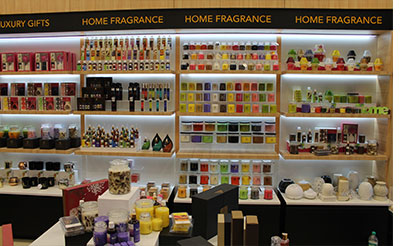 The industrial style with exposed wooden finish defines this new store, which combines a spectacular exposed wall painted in white with gradient elements and natural light. Its modern architecture and the use of wood give the installation a relaxed atmosphere. This new store, with a refurbishment and decoration features the architectural and interior design concept that EKAM has recently incorporated in its store, which aims to unify all the lines in a single dynamic space, significantly improving the customer experience.
EKAM plans to expand its omni-channel strategy in the next 5 years. Their next store opening will take place in Hyderabad and will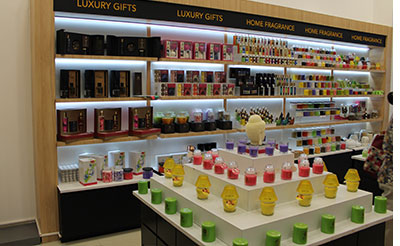 be followed by two more openings across India before the year end. Vijay Kaniyar, EKAM AGM said, "We are happy to launch our 2nd store at Mangalore, the Coastal Belt which represents one step further to create a unique space where home décor and personal care co-exist. We are looking at ways to innovate our fragrance products at the store in order to offer a unique shopping experience within a welcoming environment"
Quality products & deep rooted beauty is the essence of EKAM. Their products are made special and handcrafted with love only to suit their customers' individual and personal needs. Ekams' purpose is to make you feel good about yourself. Look forward for their special fragrance range release on the occasion of Diwali.
Established in 2015, Primacy Global Enterprises Pvt. Ltd operates Ekam, one of the leading luxury brand in India. It is owned by the parent company The Manipal Group.