'Expedite National Retail Policy to enable ease of doing business', says RAI in Union Budget 2023 wish list
By Retail4Growth Bureau | January 19, 2023
Retailers Association of India (RAI) recommends special focus on retail sector, growth-oriented measures, tax benefits, priority for F&B retail, National Retail Policy, MSME benefits, digital transaction incentives, and 150% depreciation on new investment for Union Budget 2023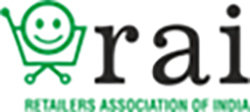 The Retailers Association of India (RAI) has said that it has had detailed discussions with its members and a comprehensive set of suggestions has been submitted to the Central Government for the Union Budget 2023.
The highlights of the recommendations submitted for the Government to consider, as shared by RAI include
A special focus on the retail sector is important for the long-term revival of the economy. Following the 'Vasudhaiva Kutumbakam' principle under India's G20 presidency, the retail industry is poised to shift from 'Make in India', to 'Make for World'.


The budget must prioritize growth-oriented measures to stimulate demand and consumption. The budget should outline supportive policies, simplified regulations, skill development and simple goods and services tax (GST) norms to aid in the development of the retail industry.


Consumption equals development, tax benefits and relief to individual taxpayers will increase the monthly disposable income and support consumption.


The F&B retail sector needs to be considered a priority and an essential service. Various subsidies and benefits should be given on land rates and other necessities such as electricity.


Expedite National Retail Policy to enable ease of doing business.


Enablement of MSME retailers.


Extend all the MSME benefits to retail traders as well.


Promotion of Digital transactions by giving waiver of MDR/subsidized MDR on use of the debit card.


RAI has recommended the provision of 150 per cent depreciation on new investment in capital goods and permit depreciation charges over an accelerated time frame.


RAI has also recommended reintroducing

"EPCG for Retail Sector"

, to create modern infrastructure in the retail sector, concessional duty benefits under the EPCG scheme shall be extended for import or capital goods required by retailers.