'FabFurnish to turn profitable next mnth'
By Chaitanya Muppala | September 23, 2016
His optimism stems from reduced spends, increased sales and cut advertising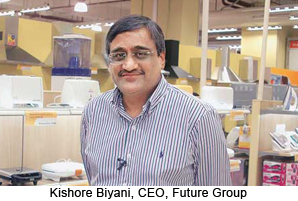 FabFurnish, the online furniture retailer acquired by Future Group earlier this year, will turn profitable at operating level by next month, according to Future Group CEO Kishore Biyani.

"We've reduced spends, increased sales and cut advertising and kept on increasing the business," Biyani said at the India Retail Forum in Mumbai.

Biyani said the group had introduced categories and expanded geographies under FabFurnish.

"We understood what digital customers want and focused on giving that. We understood Google took away a lot of money," he said.

Biyani planned to demerge Hometown from Future Retail, merge it with FabFurnish, and list the new entity separately.

Biyani recently announced to shut down its assisted e commerce venture Big Bazaar Direct as it was unviable to run it.

He said Costs in physical stores add upto 20-25 per cent of sales while in e commerce it's ovr 50 per cent.

"Their model is yet to arrive while our business model has arrived. There is money to be made in physical retail," he said.