FDI in e-commerce: HC for govt-trader talks
By Christopher Brace | Vjmedia Works | May 21, 2015
E-commerce, Retailers Association of India, Kumar Rajagopalan, Govind Shrikhande, Shoppers Stop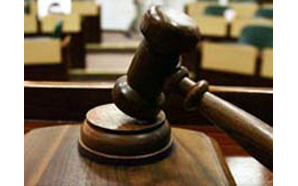 The high court here has given four months to the government and Retailers Association of India (RAI) to initiate talks for a framework on foreign direct investment in e-commerce. RAI had moved the court against the government's FDI policy, seeking a level-playing field in the retail industry. RAI has representatives from some of the biggest brick and mortar players in the country, including names Reliance and Future Retail.
"All we are asking for is parity of policy between offline and online retail trade in India. With the court's direction, we hope we can work with the government and can come up with a solution over the matter," said Kumar Rajagopalan, CEO at RAI.
The government has initiated talks with stakeholders over FDI in e-commerce. RAI had criticised the move. E-commerce in India has been growing at a staggering pace and has been attracting blockbuster investments from global investors. With the rise of smartphone use, online players have been making inroads in the retail trade, giving offline players a run for their money.
"When the government does not listen to you, you have to make them listen through this way. The government has put so many restrictions on FDI in retail but it is allowing FDI in e-commerce. It should be highlighted and understood," said Govind Shrikhande, managing director, Shoppers Stop.