'Fire' brings Amazon and beyond at your fingertips
By VJ Media Bureau | Vjmedia Works | June 23, 2014
Amazon has launched its first smartphone'Fire' and it takes the definition of shopping to a new digital level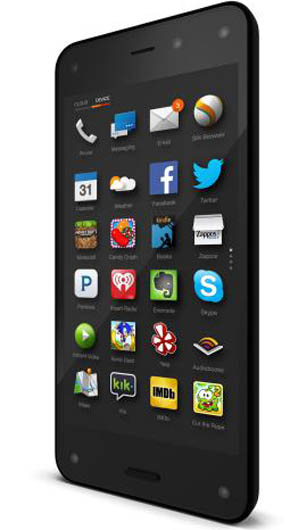 The American shop savvy consumers have a new channel to splurge with. Fire comes with a breakthrough technology called Firefly which has an integrated database of QR and barcodes. With this feature one can buy groceries at the touch of the screen. Scan the barcode of the product and buy it from your phone -- it is as simple as that. Firefly allows for product recognition as well for over 100 million items and redirects to the
Amazon
website to buy the product. Apart from products, Firefly also recognizes music, movies and TV shows
Fire seamlessly integrates Amazon's vast digital ecosystem for instant access to over 33 million songs, apps, games, movies, TV shows, books, audiobooks, and magazines, including thousands of exclusives.
"Fire Phone puts everything you love about Amazon in the palm of your hand—instant access to Amazon's vast content ecosystem and exclusive features like the Mayday button, ASAP, Second Screen, X-Ray, free unlimited photo storage, and more," said Jeff Bezos, Amazon.com Founder and CEO, in a company release. "The Firefly button lets you identify printed web and email addresses, phone numbers, QR and bar codes, artwork, and over 100 million items, including songs, movies, TV shows, and products—and take action in seconds," added Jeff Bezos.
Dynamic Perspective is another breakthrough technology sported by Amazon's Fire. It employs a sensor system to let the user auto-scroll books and long web pages. With immersive apps for e.g. Amazon Shopping, the Dynamic Perspective lets the user peek to instantly see close-up front and back views of a dress.
This launch by Amazon, is a beginning to a lot more that these technologies can do. A lot of advancements are expected in the near future.