Flipkart sales indicates purchasing power of Tier II cities in India on the rise
Vjmedia Works | January 03, 2017
Flipkart sales in 2016 showed some interesting trends like tier II India's growth, more categories being welcomed by consumers and North East India's entry to the online sales circuit in a big way.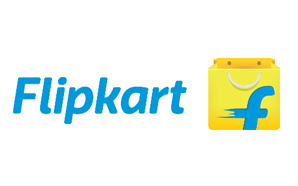 Capturing interesting insights on online shopping trends in India, Flipkart, India's largest online marketplace Flipkart has shown a upswing graph on the buying power of tier-II cities of India with Guwahati and Jorhat in North East as first time entrants to the top gainers list amongst other Tier 2 cities such as Mysore, Salem, and Tirupur from South India. This trend is mostly identified in Flipkart's mobile sales category.

"In 2016, sales of branded products across categories saw a sharp increase, as more of Tier 2 and Tier 3 Indian towns took to shopping online. Categories like apparel, smartphones, and electronics dominated online sales this year. Indians were seen buying aspirational products and high value items such as premium phones, consumer electronics and appliances. Over 50% of these transactions were made using Flipkart's No Cost EMI and Product exchange options," said a source from Flipkart.

The National Capital has again raced ahead of all with most number of shoppers taking to eCommerce, closely followed by the Silicon Valley of the country, Bangalore. Mumbai, Chennai and Hyderabad are the other metro cities that made it to the cut. Flipkart sold some of the quirkiest products through 2016 like energy saving bulbs, wall stickers, selfie stick, printer ink, slimming belt, condoms, protein supplement, massager, blood pressure monitor, hookah and hookah flavours while products like books, mobile phones, saris are specific products that are a big hit amongst customers from across geographies

Breaking away from stereotypes, men emerged as the larger chunk of online shoppers in 2016; over 60% of Flipkart's customers being men, shopping more of electronics, personal audio, footwear and lifestyle product while a major chunk of Flipkart customers are smartphone pro as 80% of its traffic comes from mobile purchase.