Flipkart sells 30 mn books in 8 years
Vjmedia Works | May 12, 2015
Targets to sell 50 mn books through online portal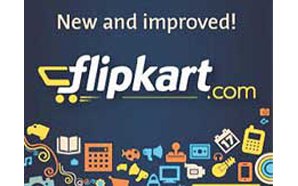 Eight years after launching as an online book seller, e-commerce major Flipkart on Monday said it had so far sold 30 million books through its portal. This is perhaps the highest of units sold in the category by any online entity in the country.
"It has been one of the top categories for Flipkart. Today, we are an engagement platform for book lovers - giving them access to not only their favourite titles but also insights, expert reviews and exclusive author interactions," said Ankit Nagori, senior vice-president (marketplace). "We are looking forward to driving more innovation and engagement in this category in the coming years."
According to Nagori, while the deep discounts have been an attraction for buyers to shop for books online, it is still profitable for sellers such as Flipkart.
While Sachin Bansal and Binny Bansal (not related to each other) started by delivering books themselves in 2007, their venture, Flipkart, over the years expanded to several other categories, with electronics a major part of the business.
On the battle between offline and online sellers, Nagori said books as a category is large enough for both types.
The Bengaluru-based company is looking to hit the 50-million mark in books, but has not set a timeline. "We would want to reach that number soon," said Nagori.